There Are Too Many Lawyers, Say Law Firms
Big law is running out of work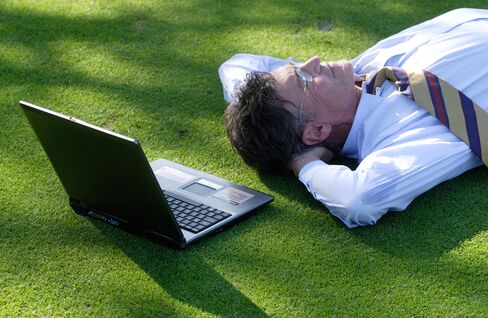 Work-life balance has traditionally been an unfamiliar concept at big law firms, but that might be changing. A majority of managers at firms say they employ too many lawyers and those lawyers are not busy enough, according to a survey released Tuesday by consultancy Altman Weil.
Among the 320 managing partners and chairmen Altman Weil polled, 60 percent reported that overcapacity was making their firms less profitable. At large firms—more than 250 attorneys—the problem was even worse: 74 percent of leaders said idleness was hurting profit.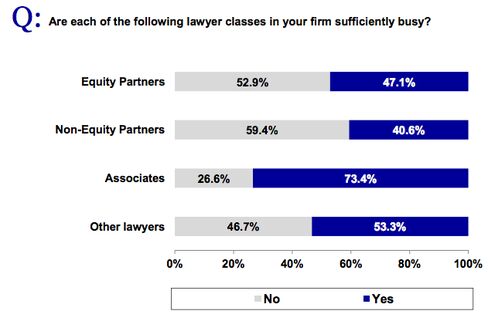 Most of the firms surveyed weren't doing much to make themselves less cumbersome, however. Just 43 percent of partners and chairmen said they had changed their staffing situation, despite the fact that, according to Altman Weil, the ones that had cut back in the past were more likely to see profit per equity partner rise than the ones that maintained the status quo.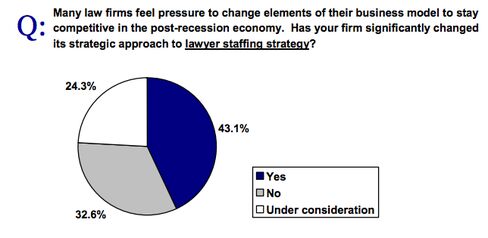 Law firms aren't as busy as they'd like to be in part because in-house lawyers are stealing their business, the survey suggested. Ninety percent of firm leaders said companies' own lawyers were already cutting into outside counsel hours, or threatening to.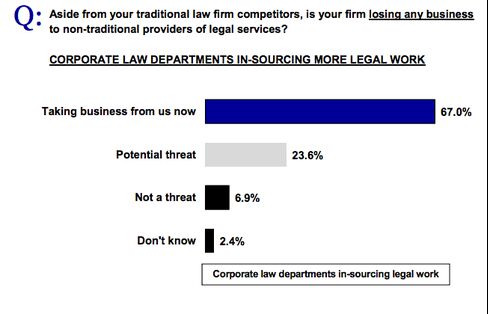 The growing clout of in-house counsel may be a sign that companies are responding proactively to ballooning regulations, says Jeremy Paul, the dean of Northeastern University's School of Law. "As the regulatory state increases, the reaction to it is much more building it into the structure of your business, rather than not worrying about it and only going to outside lawyers," Paul says. "[The] in-house counsel's office has more power than it had before."
Before it's here, it's on the Bloomberg Terminal.
LEARN MORE