U.K. Government Sells $987 Million More Shares in Lloyds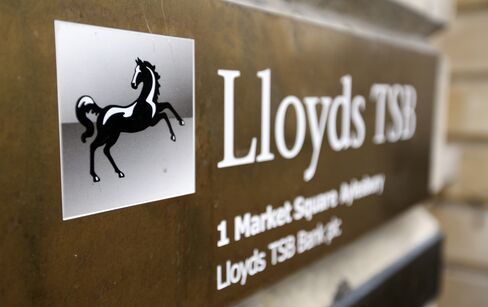 The U.K. government sold about 634 million pounds ($987 million) of shares in Lloyds Banking Group Plc, cutting its stake to less than 20 percent a week after elections.
The sale, above the average the price of 73.6 pence apiece paid to rescue the bank, cuts Britain's stake to 19.9 percent, the government said in a statement on Tuesday. The value of the stake was based on Monday's closing price. The state has recovered more than 10 billion pounds to date.
Prime Minister David Cameron, who beat his Labour opponent to win U.K. general election last week, has vowed to sell more shares in the country's largest mortgage provider to the public. Lloyds Chief Executive Officer Antonio Horta-Osorio won approval to resume dividend payments after returning the lender to its first annual profit in five years in 2014.
"We've recovered over half of the taxpayers' money put into Lloyds," Chancellor of the Exchequer George Osborne said in the statement. "These sales have only been made possible by our long-term economic plan, and we are determined to build on this success, and to continue to return Lloyds to the private sector and reduce our national debt."
The government has said it wants to sell at least 9 billion pounds of Lloyds shares in its fiscal year. The stock is up 14 percent this year, more than any other British lender, closing at 86.60 pence in London on Monday.
Lloyds will hold its annual general meeting on Thursday.
Before it's here, it's on the Bloomberg Terminal.
LEARN MORE