Spanish Magnate Joins Venezuela-Led Group in Rubiales Tussle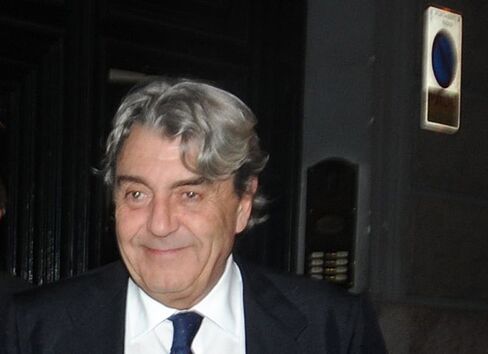 Spanish billionaire Alberto Cortina has made his first foray into oil, joining a group of Venezuelan and Argentine investors to demand a better buyout price for Colombian producer Pacific Rubiales Energy Corp.
Cortina's Cinainvest Holding SA declared in Canadian filings Monday that it owns 500,000 Pacific Rubiales shares. That would bring the stake controlled by a group led by Caracas-based investor Alejandro Betancourt to 19.18 percent, according to Bloomberg calculations based on previous filings. The group opposes a planned C$6.50 ($5.43) a share bid for the Toronto-listed oil company from Mexico's Alfa SAB and energy investor Harbour Energy Ltd. that was disclosed last week.
"I'm here to support Alejandro," Cortina said by telephone from Dakar on Tuesday. "I'm a fireman. Whenever there's a problem around the world, I go there to sort it out for my partners."
Pacific Rubiales jumped 43 percent last week to a four-month high after saying it was in exclusive talks with Alfa and Harbour. The bid is 73 percent below a 2014 peak. The stock fell 3.1 percent to C$5.96 in Toronto Tuesday.
The Venezuelan investors known as O'Hara Administration and affiliates have said the offer undervalues the company. Among O'Hara affiliates is Argentine hedge fund manager Diego Marynberg, whose Adar Macro Fund last week bought 2.85 percent of Pacific Rubiales.
Passive Investor
"Diego believes this is an investment opportunity and he is a passive investor," David Goldin, a spokesman for Marynberg, said by telephone from New York on Tuesday. Marynberg has been investing in Venezuelan securities since at least 2006.
Cortina said he invested with Betancourt in projects ranging from Europe to Africa since around 2010.
"I'm always a long-term investor, never a speculator," Cortina said. "This is a marvelous opportunity."
Pacific Rubiales, operator of Colombia's largest oil field, wants to complete negotiations with Alfa and Harbour as soon as possible and views the $1.7 billion offer as "reasonable," General Counsel Peter Volk said last week.
Last week, the O'Hara group of at least seven investors became the largest shareholders in Pacific Rubiales, overtaking Alfa's 18.95 percent stake, according to previous company filings. In most cases Canadian securities law requires a company to start a takeover bid if they reach 20 percent.
Alfa didn't immediately respond to a request for comment.
Advisers Enlisted
O'Hara spokesman Orlando Alvarado declined to comment on a potential counteroffer when contacted by telephone Tuesday. O'Hara is "considering all options," he said last week.
Betancourt and Alvarado are executives at a Caracas-based electricity engineering company Derwick Associates.
On Monday, O'Hara enlisted eight former managers of Spanish oil company Repsol SA as technical advisers, including Alberto's brother Alfonso Cortina, a former chief executive and chairman, as well as Ramon Blanco and Isaac Alvarez. Alfonso Cortina led the Madrid-based company's push into Latin America in the late 1990s, including acquisitions in Venezuela, Argentina and Peru.
"We're a team that understands the Latin American oil sector very well and we lend Betancourt and his group our full technical support in evaluating Pacific Rubiales," Blanco said by telephone late Monday.
Alberto Cortina's wealth stands about $1.25 billion, according to Forbes.
Pulp Investor
A former banker, Cortina has been a financial investor in several companies through Alcor Holding SA, which he controls with a cousin. Alcor owns a stake in pulp producer Ence Energia & Celulosa SA and has had shareholdings in construction group ACS Actividades de Construccion & Servicios SA.
Marynberg, a director of Montevideo-based boutique investment bank Mercantil Valores, doesn't know Argentine Economy Minister Axel Kicillof, his spokesman Goldin said, responding to accusations in local press that he benefited from preferential business with Argentina's central bank.
"Diego never met Economy Minister Kicillof," Goldin said. "They do not know each other."