For-Profit Educational Company ITT Is Getting Demolished After Being Sued by the SEC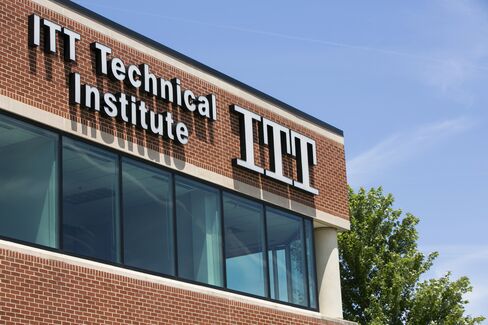 U.S. regulators sued ITT Educational Services Inc. and two of its top executives over claims they misled investors about the performance of student loans that were backed by the for-profit college operator. Shares plummeted.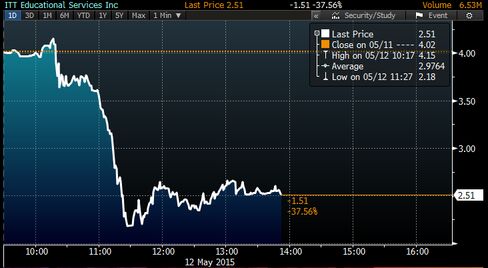 Chief Executive Officer Kevin Modany and Chief Financial Officer Daniel Fitzpatrick, both of whom have previously announced they're leaving the company, hid ballooning losses from student-loan defaults, the U.S. Securities and Exchange Commission said in a lawsuit filed Tuesday at federal court in Indiana.
ITT Educational fell 44 percent to $2.27 in New York trading, the lowest price since the company went public in 1994.
The company allegedly covered up the losses by making payments on delinquent accounts to avoid triggering millions in guarantee payments.
"ITT's senior-most executives made numerous material misstatements and omissions in its disclosures to cover up the subpar performance of student loans programs that ITT created and guaranteed," SEC Enforcement Director Andrew Ceresney said in a statement.
Predatory Lending
Starting in 2010, ITT Educational made about $300 million in loans to its own students, according to the complaint. Interest rates on the loans were as high as 11.5 percent over the prime rate. ITT Educational made guarantees on those loans, making it responsible for payouts to investors in the event of default.
ITT Educational, with more than 55,000 students, operates the ITT Technical Institutes chain and Daniel Webster College. The Consumer Financial Protection Bureau sued ITT Educational last year, accusing the company of predatory lending. The company has denied the claims.
Modany said in August that he was stepping down as chief executive after serving in the position since 2007. He said he would remain in the post until a replacement was found. Fitzpatrick said April 29 that he planned to retire from his position on Oct. 29.
The company is confident that the evidence doesn't support the SEC's claim, said Nicole Elam, a spokeswoman for ITT Educational.
"We acted in good faith in making these judgments on complicated accounting and disclosure issues," Elam said in an e-mail, adding that the company consulted several leading, independent legal and financial experts before making the disclosures at issue.
Fredric Firestone, a lawyer for Fitzpatrick, said "we do not believe he did anything wrong and we look forward to our day in court."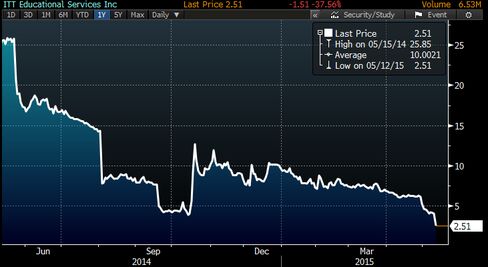 Joan McKown, an attorney for Modany, didn't immediately respond to requests for comment.
Before it's here, it's on the Bloomberg Terminal.
LEARN MORE