Giacometti Sculpture Sells for $141.3 Million at Christie's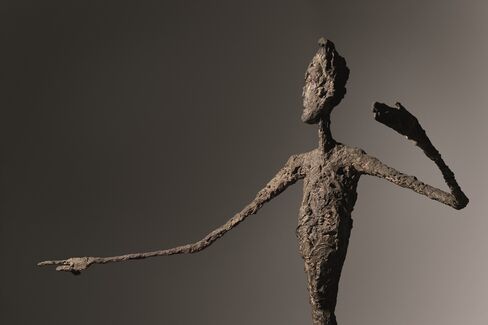 Alberto Giacometti's human-scale bronze sculpture of a pointing man fetched $141.3 million in New York, setting an auction record for the Swiss artist.
Conceived in 1947, "L'Homme au Doigt" is a 5-foot-10-inch-tall, knobby stick figure. The work was estimated at $130 million by Christie's in New York. The sale price includes commissions.
At the same evening auction Monday, Pablo Picasso's "Les Femmes d'Alger (Version ''O'')" sold for $179.4 million, setting a record for any artwork sold at auction.
The auction house's special sale of 20th century art called "Looking Forward to the Past" is continuing.
Before it's here, it's on the Bloomberg Terminal.
LEARN MORE