Ergen Says LightSquared Plan Unfairly Favors Hedge Funds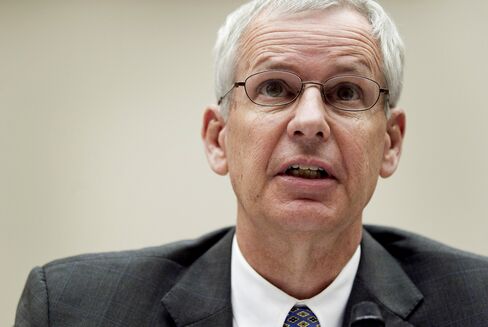 LightSquared Inc.'s bankruptcy plan gives hedge funds that invested in the broadband company a leg up while blocking telecommunications firms from competing with it, a fund owned by Dish Network Corp. Chairman Charles Ergen said in court papers appealing the plan.
LightSquared's reorganization was drafted by "sophisticated hedge funds that have taken a commercial bet that the spectrum owned by LightSquared might one day be usable and therefore worth many billions of dollars," Ergen's fund said in its filing Monday.
The fund, SP Special Opportunities LLC, is challenging specific wording in the plan that bars creditors from taking actions that could impede LightSquared's ability to get a license for the use of its airwaves.
That wording will give the hedge funds "a significant leg up, because it threatens to chill behavior by other marketplace participants," including Dish, AT&T Inc., Sprint Corp. and Verizon Communications Inc., according to the suit against Centerbridge Capital Partners LP, Fortress Investment Group LLC and Philip Falcone's Harbinger Capital Partners LLC.
Those funds invested in LightSquared's debt and will own stock in the reorganized company.
'Commercial Conduct'
SPSO said the plan's language may permanently block "a wide variety of legal, commercial conduct," that has nothing to do with LightSquared. Such conduct might include the acquisition of additional spectrum rights by Dish or EchoStar Corp., participating in trade organizations that set industry standards, or negotiating agreements that could affect potential business partners for LightSquared.
U.S. Bankruptcy Judge Shelley Chapman approved the bankruptcy plan in a March 26 ruling that resolved most disputes between LightSquared and Ergen.
LightSquared failed in 2012 when U.S. regulators said using the company's airwaves would interfere with GPS technology. SPSO said in court papers that it might take as long as seven years for the FCC to act on LightSquared's applications.
The case is In re LightSquared Inc., 12-bk-12080, U.S. Bankruptcy Court, Southern District of New York (Manhattan).
Before it's here, it's on the Bloomberg Terminal.
LEARN MORE