Cantor Sues Kantor Over $9 Million of Partnership Loans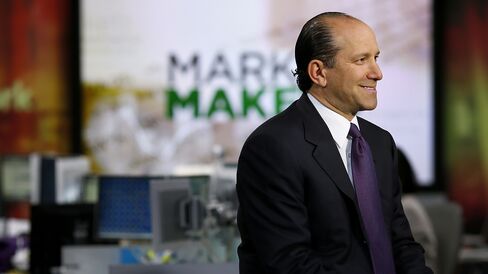 Cantor Fitzgerald LP is escalating a contract dispute with its former head of investment banking, Steven Kantor, suing Tuesday in a bid to force him to repay $9 million in loans.
Kantor, 57, borrowed the money to buy into the firm's partnership and never paid it back, Cantor Fitzgerald claimed. Kantor filed a lawsuit of his own last month against his former employer, saying it took his partnership interests without paying him for them or telling him how much he was owed.
Kantor was replaced in 2012 after the New York-based brokerage fired many of the bankers he'd hired for an expansion into merger advice and underwriting. Kantor said in his lawsuit that his salary was first reduced by 98 percent and then he was dismissed last year.
Cantor Fitzgerald, which is run by Howard Lutnick, is one of the last private partnerships on Wall Street. Years after most investment banks have gone public, Lutnick and his employees still supply Cantor Fitzgerald's capital.
Cantor Fitzgerald is seeking a judgment in New York state court that Kantor owes $8.4 million in principal and an additional $828,835 in interest.
Kantor declined to comment on the lawsuit.
Before it's here, it's on the Bloomberg Terminal.
LEARN MORE