Xi Pledges to Boost Belarus Ties as Part of Silk Road Project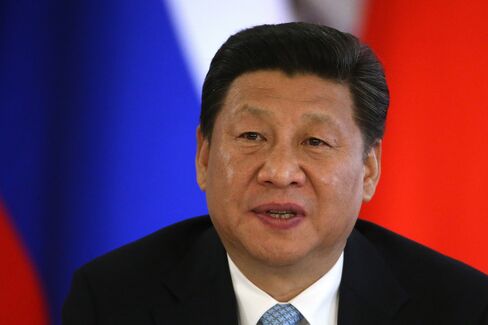 In the first visit by a Chinese head of state in 14 years, President Xi Jinping pledged to deepen a strategic partnership with Belarus as he seeks the country's support in building a trade route to Europe.
As a major hub for Xi's Silk Road project to expand overland trade, Belarus and China are looking to strengthen cooperation on infrastructure, transportation and energy, according to a joint declaration signed by Xi and President Alexander Lukashenko in a meeting in the nation's capital Minsk on Monday.
China is funding 23 major projects in Belarus, and is the country's third-biggest commercial partner after neighboring Russia and Ukraine with total trade of $3.1 billion in 2014. Belarus has been trying to expand economies ties with other countries and reduce its dependence on Russia, whose economy is suffering from declining oil prices and international sanctions over its support for Ukrainian separatists.
Belarus wants to become the major platform to realize Xi's vision to revive the Silk Road -- an ancient overland trade route that brought Chinese goods to the West -- Lukashenko said in an interview with Xinhua before Xi's visit began on Sunday.
The president said his country wants to become the hub for the transportation networks to bridge Europe and Asia. Xi is due to remain in Belarus until Tuesday.
— With assistance by Keith Zhai
Before it's here, it's on the Bloomberg Terminal.
LEARN MORE