GE Open to Changes in Alstom Purchase as EU Sets New Deadline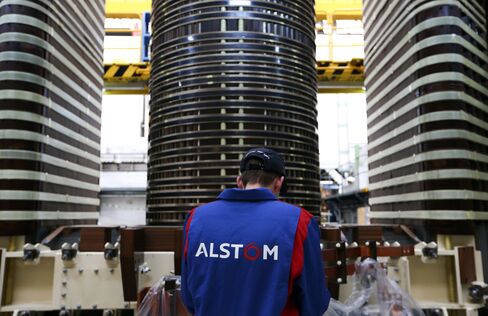 General Electric Co. said it's open to limited concessions to win approval for the 12.4 billion-euro ($13.8 billion) acquisition of most of Alstom SA's energy business.
"We are willing to explore remedies to get this deal done, but we believe in the merits of this deal as we announced it over a year ago," Steve Bolze, chief executive officer of GE Power & Water, said Monday in a telephone interview. "We will preserve the deal economics and the strategic value."
Bolze spoke hours after European Union regulators said they stopped the clock on their review of the purchase from France's Alstom while seeking additional information from the U.S. manufacturer. The European Commission said on Tuesday it extended its deadline to finish evaluating the transaction to Aug. 21 from Aug. 6.
GE expects to close the deal in the second half of this year, Bolze said. He said the time lag since the acquisition was announced in 2014 is creating "uncertainty for employees and customers."
GE is working to accommodate the European Commission while preserving the original merger terms. The Fairfield, Connecticut-based company seeks to avoid a repeat of its failed bid for Honeywell International Inc., which was scuttled by EU regulators in 2001.
The commission's delay was "a procedural step," said Deirdre Latour, a company spokeswoman said Monday.
Regulators were poised to send GE a so-called statement of objections, known as an SO, this month cataloging possible competition issues, three people familiar with the transaction said in April.
The new deadline to rule on the deal may also delay the sending of the SO, a document that GE could use to come up with remedies addressing any specific EU concerns.
The EU has previously signaled problems might be related to the sale and servicing of heavy-duty gas turbines.
Before it's here, it's on the Bloomberg Terminal.
LEARN MORE