China's Currency Trap
China can't join the currency war because it doesn't want to devalue the yuan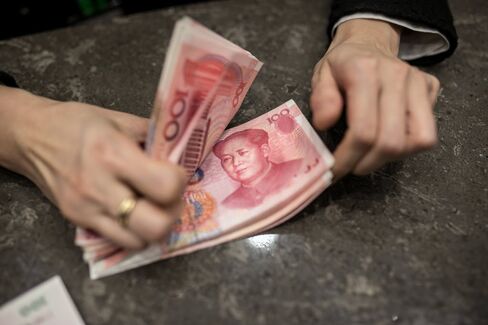 China faces a currency conundrum. Exports are slumping and competitiveness is waning after its currency's more than 10 percent rise in real trade-weighted terms in the past year.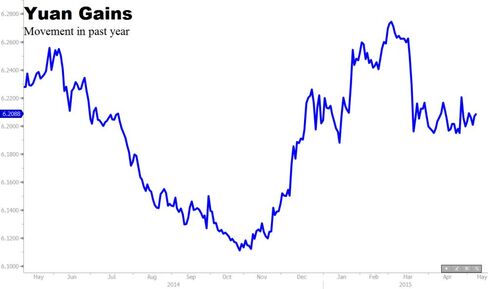 But unlike its rivals in Asia and Europe, China is refusing to join the currency war.
Here's why:
The first problem is capital flow. Money is leaving China as investors cool on the nation's growth prospects and as they look for better returns elsewhere. Louis Kuijs, Royal Bank of Scotland's chief China economist, reckons that China lost $300 billion in financial outflows in the six months through March. A weaker yuan would give more reason to head for the exit.
Then there's the issue of China wanting reserve status for its currency. It is lobbying the International Monetary Fund to include the yuan in its so-called Special Drawing Rights basket. To convince the IMF to back their push, China cannot let the currency weaken. At least not much.
All that means exporters are set for more pain.
Economists bet that authorities will look to other measures to help growth, by cutting interest rates, for example -- with the third such step in six months announced Sunday -- or pushing cash into the economy through targeted lending. The government too is expected to step up spending by building more infrastructure.
The balancing act will be taking steps to boost growth without adding to an already huge debt pile. A task made even tougher by the currency conundrum.
For more on the global economy, check out Benchmark:
Before it's here, it's on the Bloomberg Terminal.
LEARN MORE