Central African Republic Peace Forum Recommends Elections Delay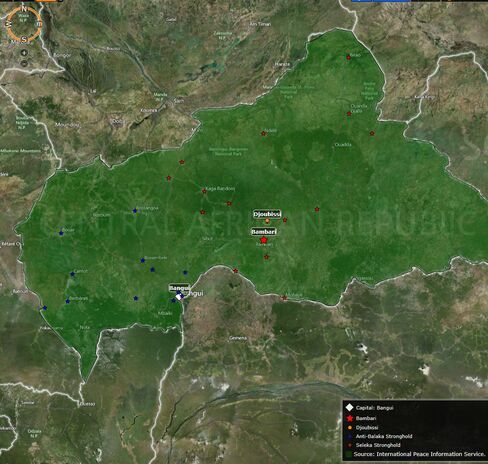 A peace forum in Central African Republic recommended that elections set for July and August be postponed to allow more time to prepare and to raise funds for the vote.
"It is impossible to organize elections in July and August because not only is the time very short, but funds for different process are not available," Jean-Willybiro Sacko, head of the Governance Commission that drafted the proposals, said in an interview Sunday in the capital, Bangui.
The Central African Republic has been gripped by lawlessness since the mainly Muslim Seleka rebels overthrew former President Francois Bozize in 2013. The takeover, which was marked by the widespread killing of civilians, brought Seleka leader Michel Djotodia to power until he was forced to resign in January 2014. The country is now led by a transitional government.
The peace forum was attended by government leaders, religious and civil society groups, and international representatives, Reuters reported.
Before it's here, it's on the Bloomberg Terminal.
LEARN MORE