Liberia First Country Declared Ebola Free Among Hardest-Hit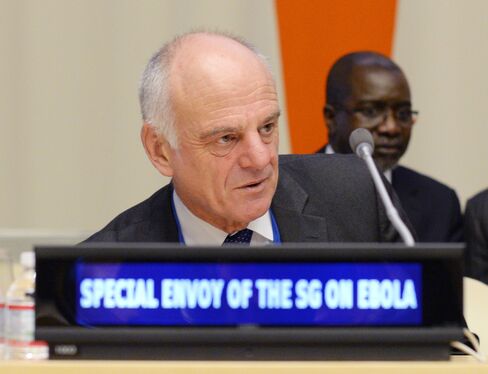 Liberia, the West African nation where Ebola killed the most people in the largest outbreak of the virus, has been declared free of the disease by the World Health Organization.
The notification by the Geneva-based WHO was received Saturday, Liberia's Ministry of Information said on its Twitter account Saturday. No new Ebola cases have been detected since the burial of the last victim 42 days ago, twice the incubation period.
"We are out of the woods. We are Ebola free," the ministry said. "Thanks to our partners for standing with us in the fight against Ebola."
The disease is still spreading in Sierra Leone and Guinea, though at a slower pace, encouraging government efforts there to control the outbreak, which started in December 2013. More than 10,000 people have died from the virus, with about half of them in Liberia. The outbreak pushed the three nations into a recession and delayed plans for rebuilding decaying infrastructure in the three countries.
The nations had about 500 doctors at the start of the outbreak and struggled to contain the disease amid a lack of medical infrastructure, decades of devastation from civil wars and shortages of medical personnel. Sierra Leone hasn't reported a new case in three days, the health ministry said Friday and Guinea reported only two new cases Tuesday.
The U.S., which coordinated international efforts to fight Ebola in Liberia, congratulated President Ellen Johnson Sirleaf, according to a statement from White House Press Secretary Josh Earnest's office.
The U.S. is committed to helping end "the Ebola outbreak in West Africa and helping to rebuild Liberia and other affected nations," the administration said. "We must not let down our guard until the entire region reaches and stays at zero Ebola cases."
Before it's here, it's on the Bloomberg Terminal.
LEARN MORE