The Markets After the U.K. Election, in Four Charts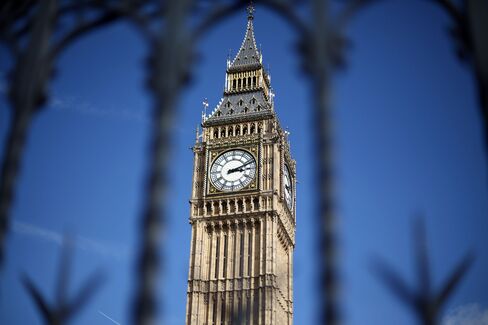 From stocks to sterling, U.K. assets are benefiting as the Conservative party's projected majority win removes the risk of prolonged political uncertainty.
Here are four charts showing how markets are responding to the result.
Gilt yields fell the most in almost six months as the return of a Conservative-led government would ensure tighter fiscal policies and a smaller deficit, meaning fewer gilts will need to be sold and the Bank of England can afford to raise rates at a slower pace.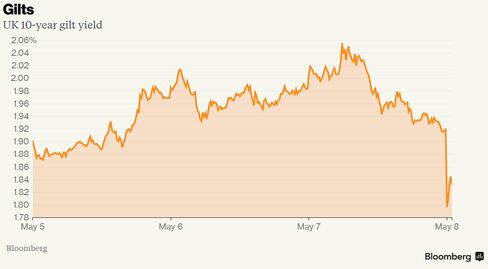 One-month volatility on the pound against the dollar dropped 1.8 percentage points to 9.57 percent, the largest decline since the day after a Scottish referendum rejected independence in September. The measure touched its highest level since 2010 earlier this month.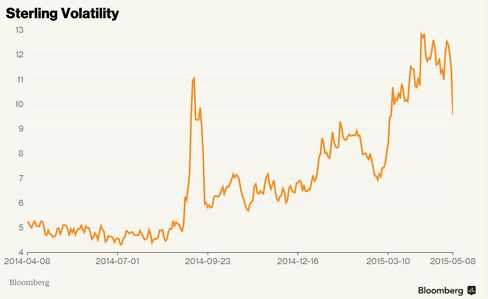 Financial, utility and transport stocks jumped as the risk of extra regulation under a Labour government receded. HSBC shares rose less than other U.K. banks after Prime Minister David Cameron reaffirmed that a referendum on EU membership will be held. The bank is considering relocating its headquarters, citing the likelihood of an EU referendum and the regulatory environment in the U.K.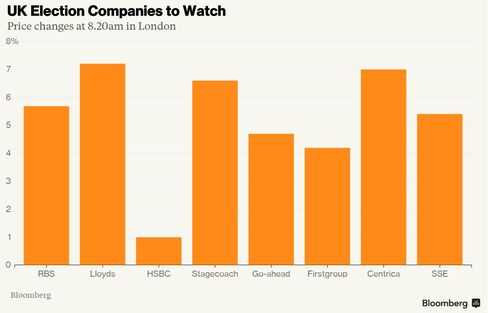 Stock volatility slumped 14%, heading for its biggest loss since January as political uncertainty is removed.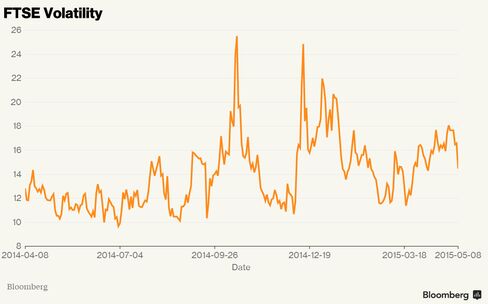 Before it's here, it's on the Bloomberg Terminal.
LEARN MORE