Many Workers in Their Prime Are Still Missing From the Job Market
A cloud in April's jobs report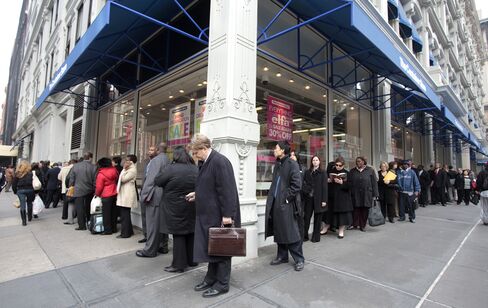 April brought another month of strong jobs growth, with the unemployment rate dropping to 5.4 percent, it's lowest level since May 2008.
Despite the improvement, the U.S. has a long way to go before workers are out of the woods.
Unemployment figures tell only a part of the story, merely counting people actively looking for work. The number doesn't fully capture all of those sidelined from employment, such as discouraged workers who have given up looking for jobs or the marginally disabled collecting benefits who might seek employment in a stronger economy.
As this chart shows, six years into this economic recovery and the broadest measure of employment — the proportion of "prime working age" Americans 25- to 54-years-old with jobs — is still lower than it was at the lowest point of the previous two U.S. recessions.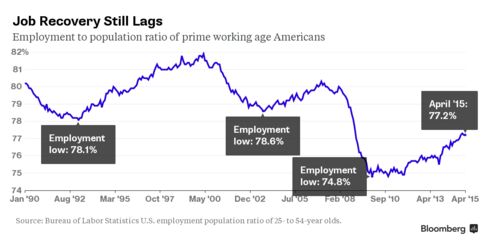 Before it's here, it's on the Bloomberg Terminal.
LEARN MORE