Iowa Says 4 Million More Hens Have Bird Flu as Toll Mounts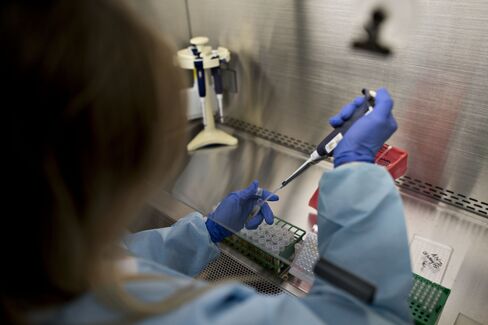 Iowa reported that 4 million more egg-laying chickens in Wright County probably have bird flu as losses mount from the biggest outbreak ever in the U.S. affecting commercial poultry.
One site in Wright has about 2.9 million birds and another has 1.1 million, the Iowa Department of Agriculture said in an e-mail statement. The farms weren't identified.
Backyard and commercial flocks with a combined 29.9 million turkeys, chickens and other poultry have contracted the deadly disease since last December, according to U.S. Department of Agriculture estimates.
At stake is about $48 billion in poultry and eggs produced annually, U.S. figures show. Buyers in Mexico, Central America and Asia have placed restrictions on U.S. shipments.
On Friday, Iowa also cited probable cases at a turkey farm with 42,000 birds in Buena Vista County, along with turkey operations in Cherokee, Sac and Palo Alto counties. Estimates on the number of birds at those sites were pending.
The U.S. Centers for Disease Control and Prevention says that the risk to people from avian influenza is low, while infection is "possible." More than 23.1 million birds in Iowa have been affected.
Minnesota, Wisconsin and Iowa each has declared a state of emergency as the disease ravaged the poultry and egg industries.
Before it's here, it's on the Bloomberg Terminal.
LEARN MORE