French State to Boost Stake in Air France-KLM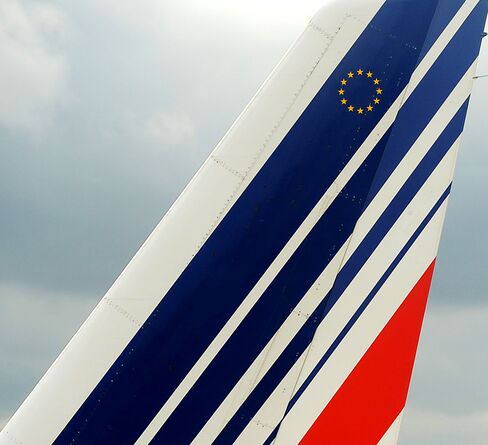 The French state will increase its stake in national carrier Air France-KLM Group to gain more voting power after making a similar move with Renault SA as it seeks clout over key industries.
The state will buy as many as 5.1 million shares, or 1.7 percent of the stock, for as much as 46 million euros ($51.5 million), raising its stake from the current 15.88 percent, according to the Finance and Economy Ministries in Paris.
The government wants to ensure it wins a shareholder vote at the May 21 general assembly that will determine whether any investor who owns the stock for more than two years can get double voting rights. The state backs the shift, allowed in French law since 2014, which will give it and other long-term shareholders more power.
Friday's move to safeguard extra voting rights is the state's second such action, after it acquired extra shares in carmaker Renault last month. It comes just over a week after the Socialist government won a shareholder vote at Renault to keep the carmaker under French control. The state is expected to take a similar position at a shareholder meeting of phone carrier Orange SA on May 27, according to a government official, who asked not to be named in line with policy.
Air France-KLM shares rose 4.5 percent to 8.15 euros at 2:09 p.m. in Paris.
Job Cuts
The state doesn't plan to raise its stakes in other companies to defend double voting rights, the official said. The government is Air France-KLM's biggest shareholder and the 15.88 percent stake gives it 16.1 percent of the voting rights.
"The law is helping to have a long-term shareholding and that is in line with the company's strategy," an Air France-KLM representative said on Friday. The board has put forward a resolution for the shareholder meeting that would maintain single voting rights.
Air France has cut more than 7,500 jobs over three years as part of an overhaul aimed at making it more competitive with Deutsche Lufthansa AG, IAG's British Airways and Gulf carriers such as Emirates. The company endured one of the longest pilot strikes in its history last year, with the government eventually stepping into help resolve the dispute.
France's Agence des Participations de l'Etat investment agency controls stakes in 13 listed companies for the state, including Areva SA, the French maker of nuclear reactors, and Orange.
The government has sought to shore up the future of Areva by backing an Electricite de France SA plan to buy the company, according to people with knowledge of the matter.
Before it's here, it's on the Bloomberg Terminal.
LEARN MORE