DuPont Backed by Calpers as Proxy Fight Showdown Loom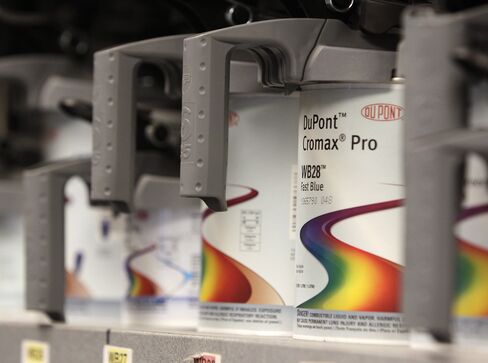 The California Public Employees' Retirement System backed DuPont Co. in its proxy fight with activist investor Trian Fund Management, which the pension provider criticized for having a "short-term focus."
Calpers, as the largest U.S. pension fund is also known, said on its website Thursday that it voted its 6.15 million shares, representing a stake of about 0.7 percent, in support of DuPont's board nominees. Trian's nominees don't add "significant value," while the activist's proposed cost cuts would reduce research and development at DuPont, Calpers said.
Trian is running four nominees for DuPont's 12-director board at the May 13 annual meeting in Wilmington, Delaware. It contends the best way to reduce costs at the 212-year-old chemical maker is to separate DuPont's faster-growing businesses such as agriculture from more cyclical units. DuPont has said Trian's breakup plan is costly and high-risk.
"The Trian focus is relatively short term," Calpers said. "They also propose adding significant leverage to the balance sheet" that could affect DuPont's credit rating, the pension fund said.
In July, DuPont plans to spin off its performance chemicals unit, which makes pigments, fluoropolymers such as Teflon, and refrigerants. Like DuPont's earlier sale of its car-paint business, the aim of the spinoff is to enable the company to focus on businesses with faster, steadier profit growth.
"The case for further disaggregation of the business is unclear," Calpers said.
DuPont shares have beaten the Standard & Poor's 500 Index and company peers during the five-year tenure of Chairman and Chief Executive Officer Ellen Kullman, Calpers said.
Before it's here, it's on the Bloomberg Terminal.
LEARN MORE