Flash-Crash Suspect Sarao Fights Bail Ruling From London Jail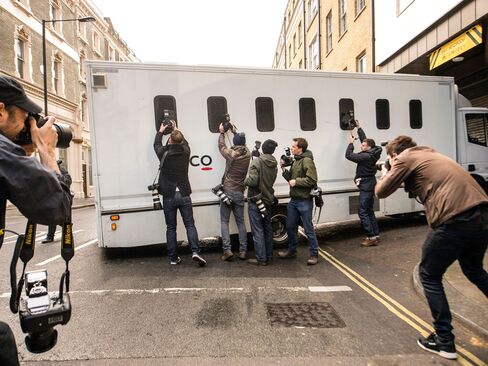 Navinder Singh Sarao, the British trader accused of contributing to the 2010 flash crash, will file an appeal over his bail terms on Friday, according to his lawyer.
Sarao's appeal at the U.K. High Court follows his failed attempt on Wednesday to cut his 5 million-pound ($7.6 million) bail after it emerged his assets have been frozen by U.S. authorities.
The appeal is expected to be heard next week, his lawyer, Richard Egan, said in an e-mail. Sarao remains in custody in London's Wandsworth prison.
This week's bail ruling, which came on the fifth anniversary of the flash crash, could keep Sarao behind bars for months pending the resolution of the U.S. extradition bid. The 36-year-old was charged by American prosecutors with 22 counts of fraud and market manipulation last month.
He was responsible for one in five sell orders during the frenzy on May 6, 2010, when investors saw almost $1 trillion of value erased from U.S. stocks in minutes, according to U.S. authorities.
As he left a London court on Wednesday, Sarao shouted to reporters that he'd "not done anything wrong apart from being good at my job."
At the hearing, James Lewis, a lawyer for the trader, disclosed the existence of a worldwide freezing order on his client's assets that precludes him from raising the 5 million-pound bail.
Judge Elizabeth Roscoe rejected a request to release Sarao solely on a 50,000-pound security put up by his parents, saying the bail amount had to satisfy her that he isn't a flight risk.
Following a terse exchange with Roscoe, in which she threatened to revoke bail entirely, Lewis said he would appeal the ruling. A full hearing on the U.S. extradition request is scheduled for September.
Before it's here, it's on the Bloomberg Terminal.
LEARN MORE