Five Things Everyone Will Be Talking About Today
It's been a busy morning already, time to get caught up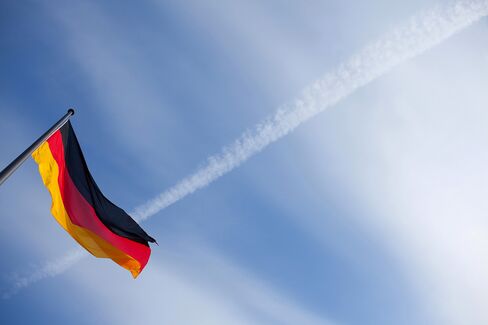 Bunds get battered, Chinese stocks take another dive and traders in London settle in for an election all-nighter. Here are some of the things that people are talking about this morning.
Bunds battered
The sell-off deepens. Earlier this morning the yield on the German 10-year climbed 19 basis points to 0.777 percent, the biggest move since August 2012.
Bond rout goes global
Overnight the rout spread to Japan and Australia. Japanese bonds fell the most in almost two years and in Australia the yield on the 10-year jumped through 3 percent for the first time in 2015.
China has another bad day
After a monster rally throughout much of 2015, the Shanghai Composite Index just capped its biggest three-day retreat since June 2013. More and more analysts are sounding the alarm about Chinese equities.
London traders brace for election all-nighter
The U.K. goes to the ballot box today to vote in the general election. Polling stations across Britain will be open until 10 p.m. local time, traders in London will be putting in a 24-hour shift.
Greek banks struggle
Banks in Greece are facing another problem, trading currencies. According to people with knowledge of the trades, international securities firms are cutting back credit lines.
Before it's here, it's on the Bloomberg Terminal.
LEARN MORE