Can Netflix and Hulu Help Save the Cable Box?
As video goes online, some cable-TV companies are signing up for the streaming services, too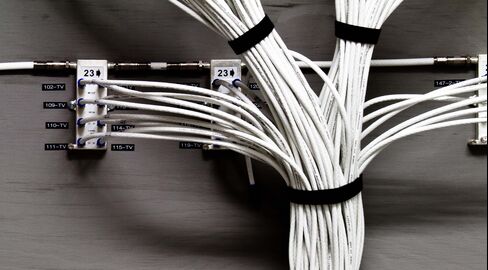 The traditional cable-TV box is dying a slow death as Internet streaming video services blossom. That has some in the cable industry ready to join the streamers.
Over the past two weeks a half-dozen smaller cable-TV companies, including Cablevision Systems, have announced plans to integrate Hulu's streaming service into the boxes they lease to customers. Those deals follow several that Netflix forged last year to incorporate its fare into the boxes used by many small cable companies and Dish Network, and are similar to the integrations Netflix has done with European pay-TV providers.
The goal is to make switching from cable-TV viewing to these "over the top" streaming services as quick and painless as possible for consumers. Cable operators believe merging a streaming video service into the cable box will help them sell high-speed Internet to subscribers by making their Internet connection that much more important. Faster speeds enable a better user experience, and cable providers can charge more for speedier connections. Across the industry, cable companies are investing to increase their speeds, which will allow them to offer new tiers of service—and boost profit margins.
"The more you can intertwine your traditional linear video product with the Internet, the easier it's going to be to sell your Internet product," says Tom Larsen, a vice president at Mediacom Communications, which has 1.3 million subscribers, mainly in rural areas of the Midwest and the South. Mediacom was one of five small cable operators that on Tuesday announced plans to integrate Hulu, which is jointly owned by Walt Disney, 21st Century Fox, and NBCUniversal.
The streaming video services, for their part, expect the deals to yield more customers.
Yet as cable TV recognizes the change in consumers' behavior and gets cozier with streaming services, it isn't clear how these new relationships will affect the traditional cable bundle of 50 to 150 channels, many airing programs also available on the streaming services. Will consumers pay $7.99 a month for Hulu and $7.99 for Netflix on top of their regular cable-TV bill?
"I think that the biggest danger is probably to the premium channels," says Tom Eagan, an analyst with Telsey Advisory Group, noting the abundance of films both services offer. "It could be that you find less of a need to get HBO or Showtime."
The shift comes as the U.S. cable industry scrambles to reorient its business model from one centered on television viewing—which provided decades of robust profit margins—to one featuring ever-faster Internet service. Like most cable companies, Mediacom has seen sales of broadband Internet service outpace video and telephone sales in recent years.
"You have to go with the market and where the market is going," Larsen says. "And clearly the market is saying that Internet is the most important service."
This transition from video to broadband has arguably occurred most dramatically at Cablevision, which has about 3 million subscribers in the tri-state area around New York City. In March, Cablevision became the first notable cable company to embrace HBO's standalone streaming service, HBO Now, and surprised many on April 28 when it announced its deal to add Hulu's $7.99 monthly service. That news came five days after Cablevision released two new packages aimed at "cord cutters" and "cord nevers," those who shun cable TV and watch their video online. Both packages toss in a digital antenna for watching local channels over the air.
"We think that video is akin to the eggs and the milk in a convenience store. You have to have it, but you don't make a lot of money on it," Cablevision Chief Executive Officer James Dolan told analysts on Monday during a quarterly earnings call. "Now, connectivity is a whole other basket. It's more like the soda and chips aisle. And if you provide great connectivity, because it provides great value to the consumer, you can differentiate yourself and you can charge more, and the margins are good on it."
"On the margins, it's positive for cable companies," says Amy Yong, an analyst with Macquarie Capital, since moving streaming services closer to the bundle is likely to help entrench both in households. "I don't think that these products are trying to cannibalize the traditional products."
Before it's here, it's on the Bloomberg Terminal.
LEARN MORE