BlueCrest Clients Said to Redeem $2.7 Billion From Fund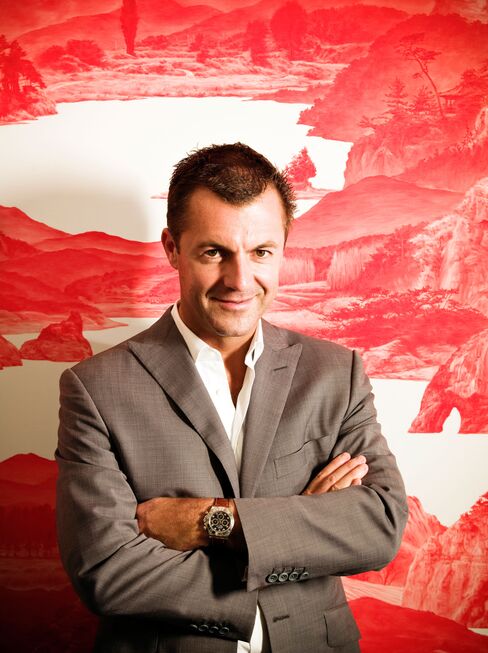 BlueCrest Capital Management clients have asked to pull more than half the assets from the firm's oldest hedge fund after losses this year, according to a person with knowledge of the matter.
The firm is facing $2.7 billion in redemptions from its $4.9 billion BlueCrest Capital International macro fund in the second quarter, said the person, who asked not to be identified because the information is private. The fund, once BlueCrest's largest, lost 3.5 percent this year through April, according to an investor document, a copy of which was obtained by Bloomberg News.
BlueCrest, which is run by billionaire Michael Platt and manages $12.5 billion, grew to become one of Europe's three largest hedge funds in the aftermath of the financial crisis. Assets have slumped from a peak of $37.4 billion two years ago as a computer-driven trading unit run by Leda Braga was spun off in January and lackluster returns prompted investors to withdraw money. Concern also surfaced about an employee-only investment pool that may pose a conflict of interest with investors.
Ed Orlebar, a spokesman for BlueCrest at Temple Bar Advisory, declined to comment on the redemptions.
BCI is a fund that seeks to profit from broad economic trends by trading bonds and other assets. It managed as much as $14.5 billion in May 2013, the investor documents show. Assets are down from $6.8 billion at the start of the year.
Platt, a former interest-rate swaps trader at JPMorgan Chase & Co., started the fund in 2000, the year he co-founded BlueCrest. The firm's biggest strategy is AllBlue, which was formed in 2005 and has $8.1 billion invested across several of BlueCrest's funds. AllBlue is up 1.2 percent this year through April, according to an investor document.
Required Notice
Clients in BCI can pull their money every quarter after giving 90 days' notice. The fund lost 6 percent in January amid losses caused by the Swiss franc's surge, and declined 6.1 percent in the first quarter. Clients had until the end of March to submit redemption requests to go through at midyear.
The fund in April posted its biggest monthly gain in more than five years, rising 2.8 percent, according to the client update.
Platt amassed assets for his firm after BCI posted a 6.3 percent gain in 2008, when the hedge fund industry lost a record 19 percent. The fund surged more than 45 percent in 2009, enabling BlueCrest to attract capital that doubled across the firm within four years. BCI posted its first annual loss in 2013, when it declined 1.6 percent.
BlueCrest is based in the Channel Island of Jersey.
Before it's here, it's on the Bloomberg Terminal.
LEARN MORE