Billionaires Have Had a Big Impact on This Trio of Penny Stocks
Voltari, Synthesis Energy Systems, and PlasmaTech Biopharmaceuticals are big winners
Three high-profile billionaires have taken stakes in so-called penny stocks, sending shares of the companies skyrocketing.
Carl Icahn's stake in mobile-advertising company Voltari Corp. has propelled its shares higher by more than 850 percent since it was reported on March 31. At one point, it was up an eye-popping 1,500 percent. Although Icahn's involvement with Voltari began in February 2007, when he invested $50 million, shares peaked less than five months after its initial public offering in June 2010 and then plunged as much as 99.8 percent, to 63¢. Icahn's new holding cost $5.5 million, according to a regulatory filing, and was valued at more than $39.8 million as of yesterday. The purchase brought his stake to 4.74 million shares.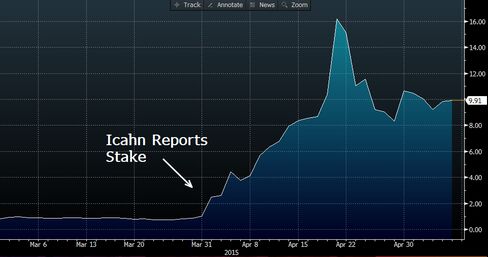 John Paulson reported a stake in Synthesis Energy Systems on April 24, and shares have surged more than 60 percent since then. The company designs, invests in, builds, owns, and operates utility plants for industrial customers.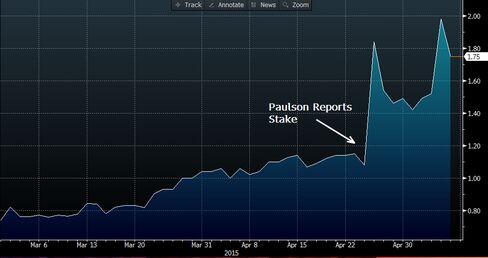 Most recently George Soros reported a stake in PlasmaTech Biopharmaceuticals. Shares are up more than 180 percent since his stake was reported on May 4.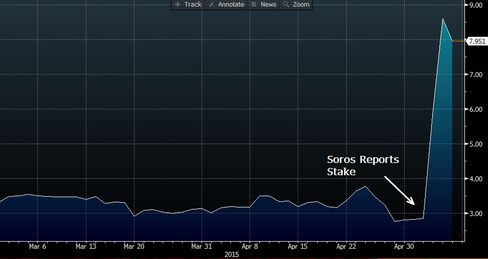 Tim Sykes, who runs a business teaching followers and subscribers how they can profit by buying and selling penny stocks, said this isn't a new phenomenon.
This isn't the first time billionaires have invested in penny stocks. But likely, thanks in part to the speculative nature of these later stages of the current bull market, news of them adding to their positions has sent these tiny companies skyrocketing 500%, 1,000%, even 2,000% above what prices the billionaires paid.
Sykes adds that if you plan to jump on the bandwagon and trade these stocks, you should tread lightly, especially after they have run up so much.
There's risk in any investment, but these billionaires got rich by taking chances. They have obviously done their due diligence here so in essence, penny stock investors are getting top quality research vetted by some of the world's richest men. But, investors need to be careful at what price they pay for such quality research; they should ask themselves: 'would these billionaires have invested the same amounts at premiums of 500-1,000%?' The answer is likely no. I expect the valuation disparity to close from the prices created by the hype surrounding the billionaires' investments to the price the billionaires actually invested which is why I've been shorting VLTC.
Before it's here, it's on the Bloomberg Terminal.
LEARN MORE