Are Those Green Shoots We're Seeing in China?
From property sales to electricity use, there are signs of stabilization in China.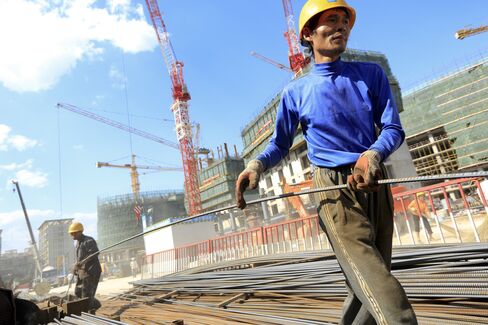 Property sales rebounded in April, the steel industry's pessimism eased, electricity use is on the up and the price of iron ore is rallying. Even Tesla Motors says the worst appears to be over in China.
So, green shoots in China? Yes and no seems to be the best answer.
"We expect April's economic data to show signs of a tentative stabilization," UBS Group economists led by Wang Tao wrote in a note this week. "Although the sharp slide in March's real activity has likely been arrested, further policy support would be needed if growth were to get close to this year's target of 7%."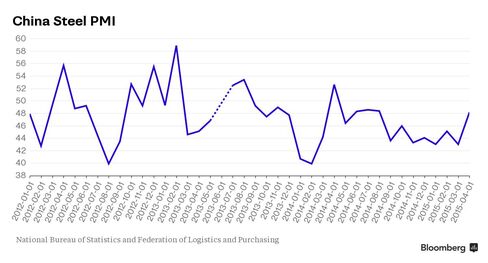 The prospect of a stimulus-led pick up is real enough to spur the question, if China does bounce, which neighbors stand to benefit?
Exports from Australia, Taiwan and Thailand would gain the most, followed by South Korea and Indonesia, according to Frederic Neumann, co-head of Asian economics research in Hong Kong at HSBC Holdings Plc.
"China is in the driver's seat of Asia's trade, and its influence in the immediate region is only growing, in spite of softer overall growth," Neumann wrote. "This is more pronounced due to anemic consumption in the West, a trend that is seemingly here to stay for the time being."
Home sales volume jumped 18 percent last month from a year earlier, in the 29 cities tracked by China Real Estate Information Corp. While nationwide power data for April isn't available yet, some local governments are reporting a hefty growth in industrial power use: in Luan of Anhui province, industrial-use power consumption rose 10.4 percent in April from a year earlier.
Still, a rebound is far from assured, with the final manufacturing PMI reading from HSBC and Markit Economics deteriorating in April.
Data due next week on investment and industrial output will be closely watched for more signs Chinese policy makers' efforts to arrest a slowdown with monetary easing and infrastructure investment are working.
For more on the global economy, check out Benchmark:
Before it's here, it's on the Bloomberg Terminal.
LEARN MORE