Wendy's Surges as Burger Chain Offloads Bakery Unit, Restaurants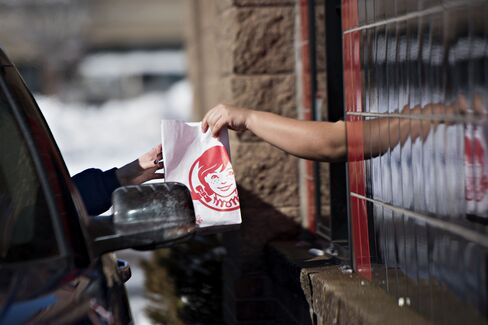 Wendy's Co. shares surged after the burger chain said it would divest its bakery operations and pushed ahead with a plan to sell hundreds of restaurants to franchisees, aiming to refocus the company and cut costs.
The bakery business, which produces buns for Wendy's, is expected to be sold by the second quarter, the Dublin, Ohio-based chain said in a statement Wednesday. That will give the company the freedom to work with more suppliers, Wendy's said.
"This divestiture will provide us with greater sourcing flexibility, focus resources on our core restaurant business and eliminate future bakery capital expenditures," Chief Executive Officer Emil Brolick said in the statement.
The step is part of a broader push to remake Wendy's image and streamline operations. The company also has been remodeling restaurants, an effort that it said is helping draw more customers. The plan to offload more company-owned locations, meanwhile, is moving forward, Brolick said. Wendy's has re-engaged the investment firm Cypress Group to help sell 540 domestic restaurants to franchisees, he said.
Wendy's shares jumped as much as 7.2 percent to $11.18 after the announcement, the biggest intraday gain in three months. The stock was up 16 percent this year through Tuesday's close.
Before it's here, it's on the Bloomberg Terminal.
LEARN MORE