Miliband Says 'Enough is Enough' as He Ends U.K. Campaign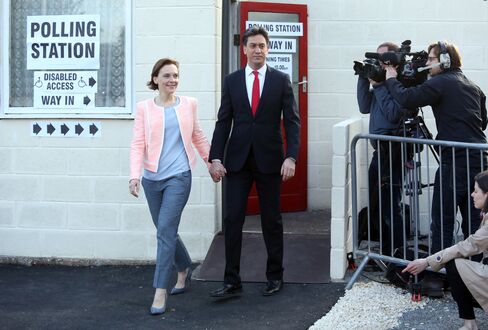 Opposition Labour Party leader Ed Miliband ended his U.K. general election campaign calling on his supporters to help eject Prime Minister David Cameron and saying "enough is enough."
Addressing a few hundred party faithful in a museum in Leeds, northern England, Miliband said a Labour government would "build a Britain that works for working people once again," saving the country from "extreme" spending cuts, investing in the National Health Service and ending tax breaks for the rich.
"We will bring decency and fairness back to our country," Miliband told a whooping audience on Wednesday evening. "We're fighting for a Britain where everyone plays by the same rules and where we take on the tax avoiders, the hedge funds that avoid their taxes and the Tory donors, and say enough is enough."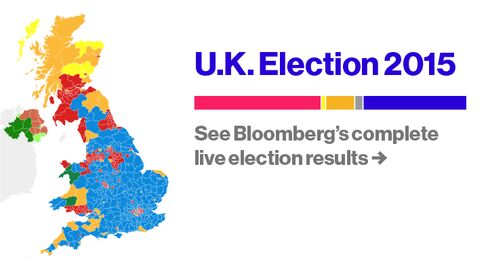 With the electorate heading to the voting booths on Thursday, polls indicate neither Labour nor the Conservatives will win an outright majority and Miliband called on his supporters to mobilize Labour voters and get them to cast their ballots.
"Tomorrow you have the power to make Britain work for working people once again," Miliband said, pumping his fist. "Tomorrow we have the chance to change our country. Tomorrow we have the chance to build a country that works for working people and not just the privileged few. Tomorrow we have a chance to get rid of the Tories and elect a Labour government."
Miliband spent the day campaigning in northern England, and heads to his constituency of Doncaster North where he'll vote on Thursday.
Television Actor
After a low-key introduction by television actor Shaun Dooley, Miliband entered the two-story, galleried hall of Leeds City Museum to pounding music and shrieks from the audience of flag-waving Labour activists.
In a 15-minute speech, he rattled through oft-repeated Labour campaign pledges to end the "epidemic of zero-hours contracts" that don't guarantee set hours for employees and abolish so-called non-dom status, which allows some people living in the U.K. to avoid paying tax on all of their income if their permanent home is regarded as being abroad.
Miliband said the past five years of a Conservative and Liberal Democrat coalition have been "five years of unfairness, five years of failure" and warned that spending cuts planned in the next Parliament by the Conservatives "are a clear and present danger to the family finances of working people."
"It's going to go down to the wire: a few votes in a few seats that could define the next five years and beyond," Miliband said. "Britain does need a better plan and a better future."
Before it's here, it's on the Bloomberg Terminal.
LEARN MORE