Loeb Says Buffett Full of Inconsistencies on Hedge Funds, Taxes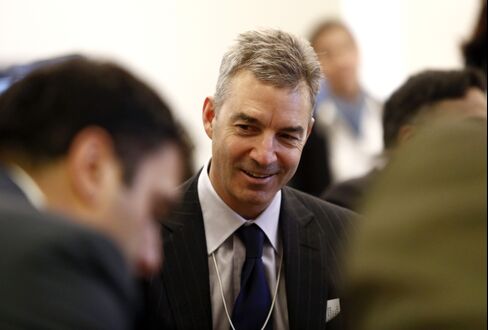 Hedge-fund manager Daniel Loeb said he enjoys reading Warren Buffett's annual letters to shareholders of Berkshire Hathaway Inc., and finds the billionaire full of inconsistencies on topics like hedge funds and taxes.
"I love contrasting his words with his actions," Loeb said at the SkyBridge Alternatives Conference in Las Vegas on Wednesday, a gathering of hedge fund managers, former politicians and celebrities at the Bellagio hotel. "But I also like how he criticizes hedge funds yet he really had the first hedge fund. He criticizes activists. He was the first activist. He criticizes financial service companies, yet he likes to invest in them. He thinks that we should all pay more taxes but he loves avoiding them himself."
Buffett, 84, began amassing his wealth by forming hedge-fund like partnerships that took stakes in Berkshire and other companies. When the partnerships dissolved, Berkshire became his investment vehicle. Over the past five decades he built it into one of the largest companies in the world through stock picks and acquisitions.
The Berkshire billionaire often criticizes the excesses of Wall Street in his annual letters and in media appearances. He has also called for higher taxes on the wealthy.
Berkshire is among the biggest investors in U.S. banks and has multibillion-dollar stakes in Wells Fargo & Co., Bank of America Corp. and Goldman Sachs Group Inc. Buffett receives a $100,000 salary from Omaha, Nebraska-based Berkshire and has committed most of his wealth to charity.
Loeb, who runs the $17.4 billion hedge fund firm Third Point, buys stakes in companies and sometimes wages campaigns to push management for changes.
He was a backer of President Barack Obama during the 2008 election, but has since criticized the administration for attacking Wall Street. Loeb made the comments regarding Buffett during a presentation in which he also discussed his investments, including a $1 billion wager on Yum! Brands Inc.
Buffett didn't immediately respond to a request for comment sent to an assistant.
Before it's here, it's on the Bloomberg Terminal.
LEARN MORE