The Real Estate Investor Who Spent $1.5 Million to Keep the Grateful Dead Alive
A million dollars on the Jerry Garcia Glen, half a mil on an archive. After attending 143 Dead concerts, Scott Brittingham is still high on the band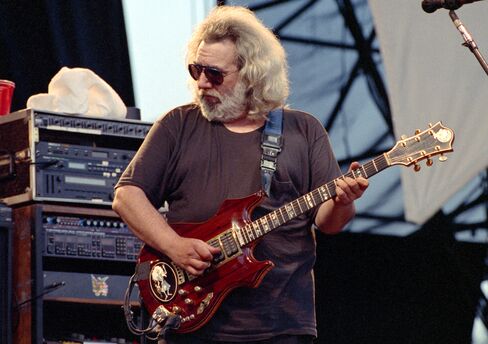 Fifty years ago today, a band called the Warlocks played its first gig in Menlo Park, Calif. That jam might have been lost to the dustbin of Magoo's Pizza Parlor, where it was held, if the group hadn't changed its name and spent the next decades touring as the Grateful Dead.
These days, the biggest supporter of the psychedelic jam band—renowned for fans who followed it on tour for years at a time—might be one Scott Brittingham, a Santa Barbara real estate investor and philanthropist who traces his roots to a Wisconsin lumber fortune and who attended 143 Dead concerts.
Brittingham donated $1 million to the renovation of a wooded area near the entrance to the Santa Barbara Bowl, a 4,500-seat amphitheater in his hometown. When the job was completed in 2009, the area was renamed the Jerry Garcia Glen and outfitted with a 75-pound bronze of the guitarist's right hand—with its famously severed middle finger—sculpted by an artist who has created busts for the Baseball Hall of Fame. In 2012, Brittingham gave $500,000 to the University of California-Santa Cruz to support Dead Central, an archive of memorabilia and band members' personal papers.
Preserving the band's memory might seem a funny hobby for the investor behind Harbour Realty Partners, whose most psychedelic activity is investing in apartment complexes from Gresham, Ore., to Tamarac, Fla. "We seek to acquire properties at attractive valuations in markets where compelling macro and micro factors point toward potential for rent growth," the firm says on its website.
Brittingham says his unusual career was inspired by the freewheeling spirit of his favorite band, whose surviving members are staging a series of 50th anniversary concerts this summer. "The Grateful Dead never knew what was going to happen," he said. "They just followed their hearts and their instincts."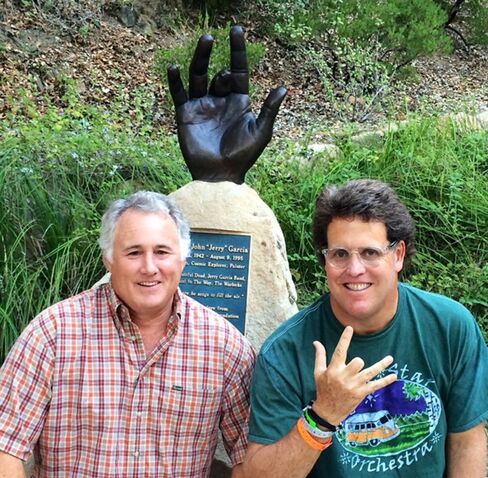 Brittingham grew up in Los Angeles and went off to Williams College in Williamstown, Mass., catching East Coast shows during the school year and California concerts in the summer. "You can always find people who can say they went to more shows than you did—even to know your number can be considered gauche," he says. "I was having fun at the shows. In my heart, I was as into it as anyone."
After graduating in 1984, Brittingham completed an MBA at the University of Southern California's Marshall School of Business and went to work as a leasing agent for the commercial real estate firm Trammell Crow. He found the work unrewarding and left to become a fifth-grade teacher, investing in real estate on the side. He went on to earn a master's degree in clinical psychology and worked as a therapist at a Santa Barbara counseling center, where he says his six-foot-five frame and fluency in Spanish helped him command the attention of at-risk kids. Later, he started Harbor Realty because "2010 happened to be a good time to get into multifamily housing."
Since the late 1990s, Brittingham has devoted most of his time to managing assets and making donations for his family foundation. It invokes the legacy of his great-grandfather, Thomas Evans Brittingham, who built a chain of lumber yards around the turn of the century and donated a large part of his estate to the University of Wisconsin. The foundation's Dead-themed gifts, which has has earned Brittingham introductions to Garcia's daughters, is a small part of its overall giving.
Last year, Brittingham and his wife, Ella, endowed a new degree program in social entrepreneurship at Marshall that trains students to use business principles to tackle problems in such areas as poverty and sustainability. In addition to financial support, Brittingham is actively engaged in social enterprise, says Adlai Wertman, the USC professor who runs the program.
"As you might guess from his being a Deadhead," Wertman says, "Scott is very forward-thinking and maintains a young attitude."
Before it's here, it's on the Bloomberg Terminal.
LEARN MORE