Green Projects Stay Dirty as Pollution-Credit Values Tumble 98%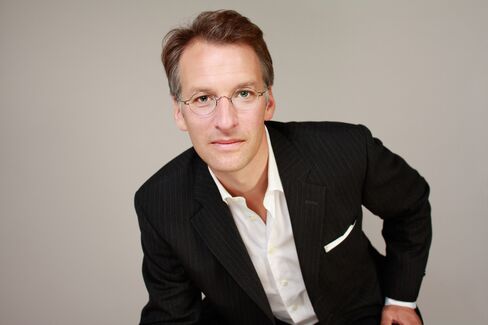 For more than a decade, a small Hamburg consulting company thrived by using technology to cut nitrous oxide emissions at fertilizer plants in developing nations. For that, it was awarded United Nations pollution credits that it then sold to European utilities.
Business is now evaporating for Nserve GmbH and its competitors. The value of the credits are down 98 percent since the 2008 recession, meaning it now costs about 12 times their value to install the equipment needed to reduce greenhouse gases, according to data from Johnson Matthey Plc.
Only 11 percent of about 12,000 projects proposed under the biggest UN program, the Clean Development Mechanism, or CDM, requested credits in the past two years, according to Bloomberg New Energy Finance. They range from wind farms to animal-waste processing plants. At current price levels, the system would spur 100 million metric tons of emission reductions a year through 2020. That's about 1.3 percent of the 8 billion tons the UN says is needed.
"The money lost doesn't really hurt me, but what's sad is that the projects stop," Marten von Velsen-Zerweck, managing director and co-founder of Nserve, said April 28 from Hamburg. "It's really embarrassing we set up these projects and the lawmakers have not followed up to keep them going."
UN Markets
Nserve sold most of its United Nations Certified Emission Reduction credits five years ago for more than 10 euros ($11) each, in hindsight a series of trades that helped save the company, Von Velsen-Zerweck said. Benchmark CERs rose 4.7 percent to settle at 45 euro cents a ton of carbon dioxide equivalent on ICE Futures Europe in London on Wednesday. On Tuesday they reached the lowest since April 6.
Two UN markets, created under the 1997 Kyoto Protocol, allow richer countries to pay for emission cuts in poorer ones and use the resulting credits to help meet targets. They initially attracted interest from banks including Morgan Stanley and JPMorgan Chase & Co., but other nations failed to join the European Union's effort to use them.
EU factories, power plants and airlines used 255.6 million tons of credits under the two plans since April 30 of last year, the EU Commission said May 4. That leaves only about 153 million tons left for projects through 2020.
'Fundamentally Changed'
Bunge Ltd., a global agricultural-commodity trader, last month said it decided to "significantly scale down" its asset-management unit, including its Climate Change Capital subsidiary in London that created emission-reduction projects.
There were credits for 104 million tons of carbon dioxide equivalent issued under the CDM program last year, less than a third of the 2012 record, according to UN data.
"Supply has fundamentally changed," Philipp Hauser, vice president, carbon markets, in Rio de Janeiro for GDF Suez Energy Latin America, said by phone April 21. "Prices might peak again and we might regret that the world did not nurture the mechanisms and investors that are capable to generate the mitigation and supply that is effectively needed."
More than 150 pollution-control systems were installed in the past two decades at nitric acid plants from Egypt to Russia and China under the two UN carbon markets. Johnson Matthey makes the catalyst used in Nserve's process. The byproduct gas created making nitric acid traps about 300 times more heat in the atmosphere than carbon dioxide. The end product is used to make fertilizer and explosives and to purify gold.
Norwegian Plan
The Norwegian government and the World Bank have sought to spur more emission cuts by offering prices above those available on ICE. An offering under the Norwegian program, which attracted landfill gas, coal-bed methane and fossil-fuel switching projects, was 30 times oversubscribed.
The EU and the U.S. said in their climate pledges for after 2020 they don't immediately intend to use international carbon markets, which had an average price of 7.25 euros a ton since 2008. Instead, the U.K. is subsidizing offshore wind that costs about 100 euros a ton of carbon dioxide saved, while Germany is considering closing coal stations at a cost of about 50 euros a ton, according to data from Bain & Co.
Options being considered "are significantly more costly and less efficient in terms of achieving greenhouse-gas emission reductions than the market mechanisms created by the CDM," Pedro Moura Costa, president of BVRio Environment Exchange in Rio de Janeiro, said April 29 in an e-mailed response to questions. The market "should not be abandoned now."
Moura Costa founded emissions-project company EcoSecurities Group in 1997, which was taken over by JPMorgan in 2009 in a transaction that valued it at about $200 million. It's owned by Cyprus-registered commodity trader Mercuria Energy Group Ltd.
"It's shameful that regulators have allowed so many years of work to go to nothing," said Richard Chatterton, an analyst in London at New Energy. "The drying up of demand in Europe is another nail in the coffin."
Before it's here, it's on the Bloomberg Terminal.
LEARN MORE