Tel Aviv Violence Exposes 'Wound' as Israeli Ethiopians Protest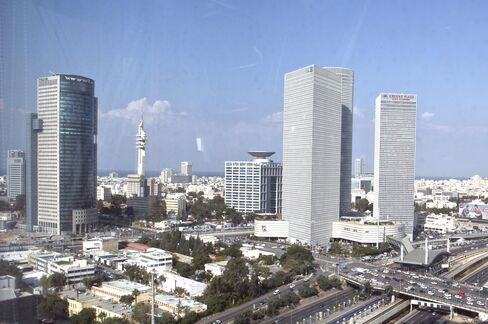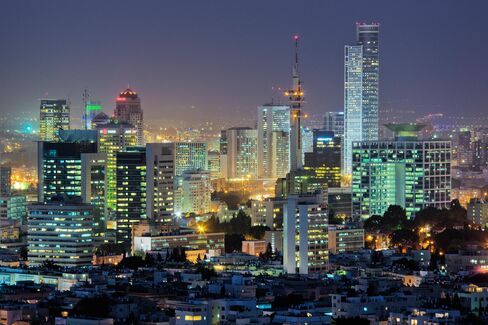 Leaders of the Israeli Ethiopian community met with Benjamin Netanyahu to protest police brutality after a violent protest sparked by a video showing police beating one of their members.
Thousands of people descended on a central Tel Aviv square Sunday night, holding signs that said "Put an End to Racism," and "Stop Police Brutality." Officers on horseback tried to disperse the crowd, and live news broadcasts showed police using stun grenades as clashes broke out. Police said 56 officers were injured, and 43 demonstrators arrested.
The video clip that sparked the protest was broadcast on local television last week. It showed an Ethiopian Israeli soldier being beaten by two police officers, without apparent provocation. Israeli President Reuven Rivlin said the demonstrators "exposed an open, bleeding wound in the heart of Israeli society."
Netanyahu "must take this matter into his own hands," Fentahun Assefa-Dawit, director of the Israeli Ethiopian advocacy group Tebeka, told reporters before meeting the premier. "He's just starting his fourth term as prime minister, and this should be his first priority if he doesn't want Israel to be like any other third world country."
About 130,000 Ethiopian Jews live in Israel, brought over in two large airlift operations during the 1980s and 1990s.
The soldier attended the meeting, during which Netanyahu expressed his regrets to him for the incident.
"I was outraged by what happened and don't accept it," the prime minister said in comments broadcast on Israel Radio. "Maybe something good will come out of the difficult things you have gone through."
'Deaf Ears'
Rivlin, whose position is largely ceremonial, said the Israeli Ethiopian community is "crying out over its feeling of discrimination and racism that are falling on deaf ears. We must face this open wound straight on. We made a mistake. We didn't see and we didn't listen well enough."
Addisu Messele, who was Israel's first lawmaker of Ethiopian descent, said on Israel Radio that the community has been a victim of discrimination and racism for years. Now, even those born and raised in Israel, who serve in the army and receive academic degrees, "can't find their place in the Israeli society," the former member of parliament said.
The community has protested, most recently in 2013, against Israel's refusal to let those born in Ethiopia participate in blood drives due to concerns about possible dangerous pathogens. Israeli guidelines also prohibit donations from people who have lived in the Caribbean or other sub-Saharan nations, as well as those who lived in Britain between 1980 and 1996 because of potential exposure to mad cow disease.
Police say that while Ethiopian Israelis have a right to protest, they will not permit unlicensed demonstrations that block roads and erupt into violence.
"We will allow them to express their grievances, but won't agree to unlicensed demonstrations of this type," Police Commissioner Yohanan Danino said Sunday. "We very much understand their anger, but won't allow public disturbances."
Before it's here, it's on the Bloomberg Terminal.
LEARN MORE