Christie Ex-Ally Wildstein Admits Lane Closure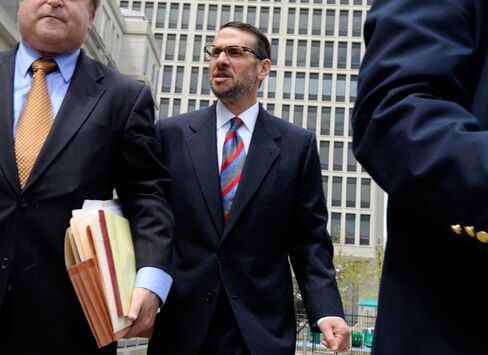 David Wildstein, a former ally of New Jersey Governor Chris Christie, pleaded guilty to conspiring to create traffic jams near the George Washington Bridge to punish a local mayor.
Wildstein, 53, said he plotted with Bridget Kelly, Christie's former deputy chief of staff, and Bill Baroni, a former deputy executive director at the Port Authority of New York & New Jersey. Wildstein is cooperating with prosecutors, and his plea is the first conviction in the case.
In pleading guilty, Wildstein said the plot was intended to punish Mark Sokolich, a Democrat and mayor of Fort Lee, New Jersey, in September 2013, for not endorsing Christie's re-election campaign. Wildstein pleaded guilty to two conspiracy counts in federal court in Newark, New Jersey.
Christie, 52, is weighing a White House run, and he has worked to repair the political damage of the bridge scandal as his popularity has waned in recent months. He has denied any knowledge of the plot to close the access lanes, which gridlocked traffic on the first week of school.
While Wildstein didn't implicate Christie, his lawyer said outside the courthouse that "evidence exists" that the governor knew of the plot as it took place.
"There is a lot more that will come out," attorney Alan Zegas told reporters. "Mr. Christie knew of the lane closings while they were occurring, and evidence exists to establish that."
(Corrects to say Wildstein in third paragraph.)
Before it's here, it's on the Bloomberg Terminal.
LEARN MORE