Loeb's Third Point Mulls Ignoring 'Sell in May' Stocks Adage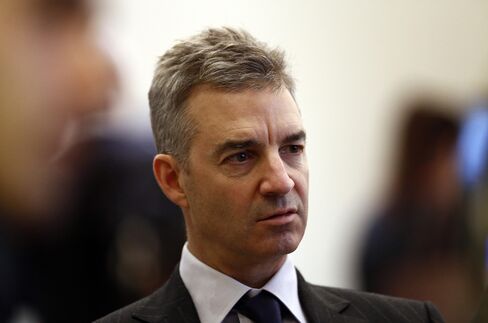 Daniel Loeb's Third Point said it expects a "generally good" environment for equities and plans to disregard the stock market proverb about selling in May.
The hedge fund firm said improving U.S. economic data and a Federal Reserve that's in no rush to increase interest rates should smooth the way for growth and flexible monetary policy, which are usually beneficial to stocks, according to a letter to investors.
"We may follow last year's playbook and ignore the old adage to 'sell in May and go away,'" Loeb wrote in the letter.
Third Point, which oversees $17.4 billion, is finding opportunities in U.S. and Japanese stocks, sovereign debt and structured credit, it said in the letter. It also has made more bets against single-name securities this year than in all of 2014.
Third Point took new positions in Yum! Brands Inc. and Devon Energy Corp. in the first quarter, according to the letter.
Yum! gained as much as 5.5 percent to a record $90.73 in New York, the biggest intraday gain since February 2014. Shares rose after Third Point disclosed the "significant stake" in the restaurant operator, saying the growth of the middle class in China will benefit the company. The firm initiated the position based on its view that Yum! was in the early stages of recovering from recent food safety incidents in its Chinese business.
Chicken Sandwiches
Third Point said Yum!'s Kentucky Fried Chicken brand can evolve by updating its menu and adding more chicken sandwiches. Its Pizza Hut subsidiary can improve on speed and convenience, according to the letter.
Yum! shares gained 5.4 percent to $90.60 at 11:40 a.m. in New York. Devon was up 0.1 percent to $68.18 in New York.
The New York-based firm said Devon has "an underappreciated, valuable asset base that can be unlocked" and is urging management to focus on top-tier U.S. assets in the Permian Basin, Eagleford and Cana-Woodford, according to the letter.
Third Point Partners climbed 3.4 percent in the first three months of the year and has returned an average 21 percent a year since inception in 1995, according to the letter.
Before it's here, it's on the Bloomberg Terminal.
LEARN MORE