Kite Pharma CEO May Halve Tax Bill on $95 Million in Options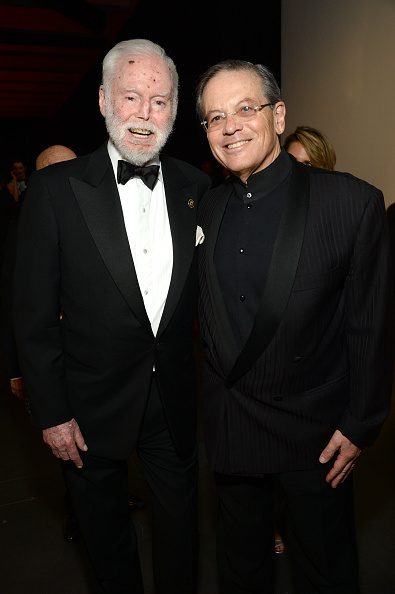 Kite Pharma Inc. Chief Executive Officer Arie Belldegrun may have cut his personal tax bill in half last year by exercising stock options.
The cancer drugmaker allowed Belldegrun to "early exercise" 2.18 million options at $1.35 in April 2014, two months ahead of the company's initial public offering, when the shares sold at $17, according to its latest proxy statement.
Most of those options were granted a week prior to the exercise, also at $1.35, meaning they didn't appreciate in value. The options were supposed to vest over four years, according to company filings. Another 600,000 were granted six months earlier at 70 cents per share, and had three years of vesting remaining.
Belldegrun realized a taxable gain of $390,000. By exercising the options ahead of the vesting date, he'd be eligible to tax future appreciation as a capital gain rather than as income, said Barbara Baksa, executive director at the National Association of Stock Plan Professionals.
"I assume he has people advising him who know what they're doing," Baksa said.
The options were valued at almost $95 million at the end of the company's 2014 fiscal year, according to data compiled by Bloomberg.
Appreciation in value between grant and exercise of option awards is taxed as income -- a 39.5 percent rate in the top bracket. Appreciation between exercise and sale is treated as capital gains -- 20 percent in the top bracket.
Awarded Pay
Justin Jackson, a spokesman for Santa Monica, California-based Kite, declined to comment beyond the company's filings. The company doesn't need to disclose if Belldegrun elected to be taxed when he exercised the options because it would appear on his personal tax return.
Federal law prohibits the U.S. Internal Revenue Service from discussing an individual taxpayer's return, said Eric Smith, a spokesman for the agency.
Belldegrun's awarded pay package for fiscal 2014 was $95.2 million, making him the seventh highest-paid U.S. executive, according to the Bloomberg Pay Index. The urologist founded Kite in 2009 and became CEO last year.
Companies generally grant equity awards that vest over time to retain key employees. Kite hasn't adequately explained how investor interests are served in the early exercise arrangement, said Frank Glassner, CEO of Veritas Executive Compensation Consultants.
Early Exercise
"The plan itself seems unnecessarily confused and convoluted which may lead shareholders to believe the same," Glassner said.
Kite's annual revenue is less than $1 billion, making it an "emerging growth company" under the Jumpstart Our Business Startups Act of 2012, according to its annual report. That means it doesn't need to hold Say-on-Pay votes or describe links between pay and company performance in regulatory filings.
Exercising options early was popular in the 1990s among closely held technology companies prior to selling shares to the public, said Baksa, who helped design plans for some of those businesses. It became less common after the stock market decline in 2000, when many technology companies never went public, and employees who paid for shares lost money on them as their value diminished or disappeared entirely, she said.
Belldegrun's early exercise probably had less risk involved because the company was only months away from an offering, she said. He spent $2.7 million purchasing the shares, according to the company's proxy.
Kite has partnerships with the National Cancer Institute and Amgen Inc. to develop therapies that engineer white blood cells to fight cancer. Billionaire David Bonderman invested in the company and joined its board in 2011.
Before it's here, it's on the Bloomberg Terminal.
LEARN MORE