A few dozen districts will decide the outcome and the next British government, with key results expected to come in from about 1 a.m.
The fracturing of support among British political parties makes predictions a lot more complicated this year. The days of estimating results based on uniform nationwide swings seem to be over.
"If it's going to be close, the number of recounts is going to be huge,'' says Ben Page, the chief executive officer of polling company Ipsos Mori.
Here's a guide to some of the early results that may shape the new House of Commons.
Nationalist Surge
SNP poised for sweeping gains in Scotland
Defeat in Kirkcaldy could herald bad night for Labour
The surge in support for the Scottish National Party suggests it'll make big gains from the main opposition Labour Party. It won six of the 59 Scottish seats in 2010 and just how many it's going to add to its tally may become clear very early on. "The biggest story, the most dramatic change of the election could be there,'' according to Comres's head of political polling, Tom Mludzinski.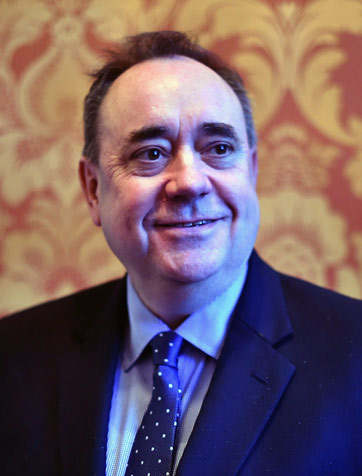 The result from Kirkcaldy, until now the constituency of former Prime Minister Gordon Brown, is scheduled for 2 a.m. Labour only had a bigger lead over the SNP in two seats in 2010, so defeat could signal the loss of almost all its 41 Scottish seats and suggest the SNP may top 50. If the SNP wins here, "wow, all bets are off,'' Mludzinski said.
Even if Labour hangs on to Kirkcaldy, other results around the same time will indicate the strength of the SNP surge. A win in Lanark & Hamilton East would indicate the party taking at least 25 seats, while one in Glenrothes would suggest it's set for more than 40 lawmakers and Labour fewer than 15.
Some big results in Scotland are scheduled for 3 a.m. They include the seven seats in Glasgow, all currently held by Labour. Also decided will be the fate of two big Labour names -- Scottish party leader Jim Murphy in Renfrewshire East and Douglas Alexander, the foreign-affairs spokesman, in Paisley & Renfrewshire South.
Labour Targets
Party watching Nuneaton and Northampton
Battersea win would boost Labour hopes
The scale of expected losses for Labour in Scotland makes it all the more important for Ed Miliband's party to take seats from Prime Minister David Cameron's Conservatives across England and Wales.
Early in the night, the result from Nuneaton, the 38th most winnable district for Labour, is scheduled for 1 a.m., with Northampton North, the 40th, an hour later. These are must-win seats for the opposition. If Labour is going to lose 40 lawmakers in Scotland, "they do need to be doing well in these seats to just catch up,'' Mludzinski said.
http://www.bloomberg.com/graphics/2015-uk-election/constituency.html#435
The Tories won 49 more seats than Labour in 2010. To overtake them, Labour will need to be looking much further down its target list. Among results expected about 3 a.m. are Swindon South, the 56th most winnable seat, Vale of Glamorgan, the 64th, High Peak, the 69th, and Peterborough, the 79th. The bad news for Labour is that the bookies see the Conservatives holding all four.
Still, opinion polls have indicated Labour doing better in London; an early indication of just how well may come in Battersea, scheduled for 2 a.m. The Tories are favored by bookies to hold the seat, the 89th most winnable for Labour, so a win would signal the opposition doing better than expected.
http://www.bloomberg.com/graphics/2015-uk-election/constituency.html#38
By 3 a.m., "we'll probably be able to have a pretty good idea'' of how Labour is doing against the Tories nationwide, according to YouGov Plc's Anthony Wells, who runs the U.K. Polling Report website.
Tory Hopes
Gains from Labour difficult for Cameron
Most Lib Dem seats declare later
The Conservatives need to gain 19 more seats than in 2010 -- and hold all those they won last time -- for a House of Commons majority.
There's little to suggest from polling that they're likely to take any of those seats from Labour. Still, a clutch of Labour-held districts that are among the 10 easiest for the Tories to capture are scheduled to announce their results by 3 a.m., and any Conservative wins could signal Cameron is on course for a second term. In order of winnability, they're Hampstead & Kilburn, Bolton West, Derby North and Telford -- but bookmakers don't see Cameron's party winning any of them.
The Tories may have an easier time taking seats from Deputy Prime Minister Nick Clegg's Liberal Democrats. Many of those results won't come until much later, but if both Eastleigh in southern England and Thornbury & Yate in the west (due by 2:15 a.m.) go Tory, Cameron may be set for more than 20 gains from his coalition partners -- possibly enough for a majority if he's not losing seats to Labour.
"If the Tories take Thornbury & Yate, the Lib Dems are doing a lot worse than they would expect,'' Wells said.
More Liberal Democrat Woe?
Lib Dems face virtual Scotland wipeout
Possible London losses before 3 a.m.


Photographer: Justin Tallis/AFP via Getty Images
It's not just the Tories and Labour who have the Lib Dems in their sights. Almost all the 11 Lib Dem seats in Scotland are vulnerable to the SNP. Defeat for junior minister Jo Swinson in Dunbartonshire East, which is due at 3 a.m., would signal even bigger losses ahead. Apart from Orkney & Shetland, "they'll all go'' is the view of Manchester University's Andrew Russell, the author of a history of the party.
While Brent Central and Hornsey in London are widely predicted to go to Labour, things will be going very badly if the Lib Dems lose Bermondsey, held by Simon Hughes since 1983 -- in only 12 of the 57 districts the Lib Dems won last time do they have a bigger cushion of support. All three results are scheduled for 3 a.m.
Independence Day?
Look to Essex for early UKIP chances
Thurrock may be party's best hope


Photographer: Dan Kitwood/Getty Images
Early indications of how the U.K. Independence Party is doing in the 10 or so seats where it has realistic chances will come from three Tory-held seats in Essex, east of London, a focus of UKIP campaigning. Castle Point's result is due at 2 a.m.; Thurrock and Basildon South & Thurrock East an hour later.
The seat seen as UKIP's best chance for a gain from Labour, Great Grimsby on the east coast, is due to declare at 3:30 a.m.
Local polling by Michael Ashcroft suggests Thurrock is most likely of those four targets to return a UKIP lawmaker.
But It Doesn't Stop There...
Clegg and Alexander may struggle for Lib Dems
Farage and Boris Johnson must wait until 6 a.m.


Photographer: Carl Court/AFP via Getty Images
Some polls have suggested Clegg may lose his seat to Labour in Sheffield Hallam, leaving the Liberal Democrats rudderless. We're due to get that result at about 4:30 a.m.
At the same time, the result is scheduled in Gordon, in northeast Scotland, where former Scottish First Minister Alex Salmond is expected to gain the seat for the SNP from the Liberal Democrats.
Liberal Democrat Chief Secretary to the Treasury Danny Alexander is also forecast to lose to the SNP in Inverness. That result should be coming at around 5 a.m.
The sun will have risen before some of the key results are in. South Thanet in Kent, where UKIP leader Nigel Farage is running, is scheduled for 6 a.m. At the same time, London Mayor and possible future Tory leader Boris Johnson will know for sure if he's back in Parliament in Uxbridge, west London.
Results from seven districts aren't scheduled until lunchtime on Friday. Last up, at 1 p.m., is a nail-biter -- Liberal Democrat-held St. Ives in Cornwall, singled out by Cameron two weeks before election day as one of the two dozen or so seats "we need to win in order to form a Conservative majority government.''
If he hasn't won by then, it's likely to be too late.
For more, read this QuickTake: Britain's Multiparty Politics
Before it's here, it's on the Bloomberg Terminal.
LEARN MORE