Cricket Is Hotter Than the NFL, Plus Other Earnings Season Surprises
What you find when you take the time to read earnings reports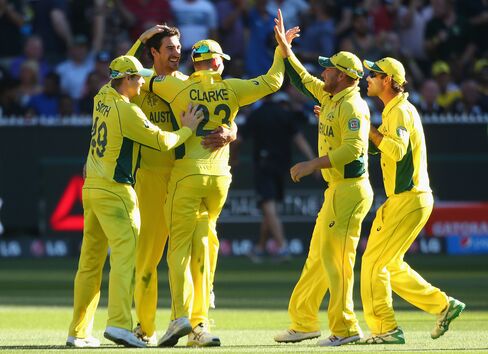 If you're looking for a few good laughs on a Friday, reading earnings reports and the subsequent transcripts of companies' conference calls is probably not the way to go. Unless you look really, really hard, then it's a gold mine! So before this reporting season ends, it's worth taking a look back on some of the highlights.
Let's start with Paccar Inc., which makes Peterbilt and other brands of trucks and truck parts. The company has bragging rights for posting 18 percent sales growth, the best so far among S&P 500 industrial companies (a group that doesn't have a ton to brag about in this earnings season when it comes to sales growth). After a brief introduction explaining it was a good quarter, Paccar clearly wants to give you all the details -- the income statement and the balance sheet and the cash flows and an update on all those nagging European Commission questions about anti-competitive practices1.
But someone at Paccar clearly knows what readers of this report really want, and that is to gander in awe at one of those sweet big rigs. So before they get to the numbers, they're all like BAM! Take a look at this bad boy:

It makes you wonder why more companies don't put pictures of products they manufacture in their earnings release. For example, Chipotle Mexican Grill could put an image of one of those tasty carnitas or Boeing could snap a pic of the Dreamliner. And some of the big European banks could throw in charts of Libor rates.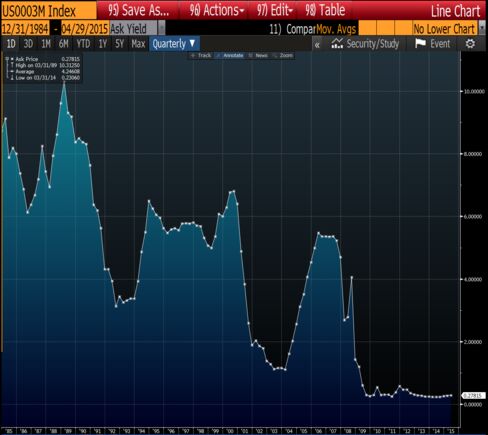 There's something else interesting about Paccar's results. While Apple Inc. gives readers a measly commentary of about 250 words before getting to the numbers, Paccar delivers a solid 1,500 words, much of which could be repurposed for use in marketing materials.
So we learn about how driver comfort helped the Kenworth T880 truck with the Paccar MX-13 engine win Commercial Truck of the Year by a trade group, and how the company grabbed so many trophies from Frost & Sullivan's Manufacturing Leadership Awards that it sounds like they might need a Kenworth T880 to haul them all away! Presumably if there were a leadership award for Quarterly Earnings Press Release Marketing Copy, Paccar would be on the podium yet again.
McDonald's Corp. didn't note any awards in its latest results as it reported another sales slump, but one of the analysts that covers the company deserves a Great Question Award for his effort during the conference call about McDonald's aspirations.
"One would have no doubt that if you had a chicken sandwich as good as Chick-Fil-A, that that would sell well," David Palmer of RBC Capital Markets trolled, er, said rather, according to the transcript. "But I'm just trying to get a sense of your commitment and how you're benchmarking and what your goals are on quality."
The response was quite interesting, and if McDonald's approach to benchmarks was used in the investment industry there'd be a lot of fund managers trying to punch themselves in the face2:
"In terms of quality, our benchmark is ourselves," said Stephen Easterbrook, the new McDonald's CEO who is an Englishman and cricket player.
Speaking of cricket, here's a fascinating bit of sports trivia unearthed from Facebook's conference call:
"For this year's Super Bowl, more than 65 million people generated more than 265 million interactions on Facebook, the highest level of conversation we've seen for a Super Bowl to-date," CEO Mark Zuckerberg told analysts, according to the transcript. That's not too surprising, what with the deflated balls and all. But wait for the good part: "For the Cricket World Cup, there were more than 700 million interactions by 53 million people."
While the Cricket World Cup takes more than a month to complete, it's still amazing that it generated almost three times as many Facebook interactions as the Super Bowl. One possible explanation is that the Cricket World Cup is more popular than the Super Bowl. Another possible explanation is that nobody really understands the rules of cricket, so there was need for much interaction.
Another fascinating tidbit from Facebook's call:
"Facebook and Instagram get more than one out of every five minutes spent on mobile," chief operating officer Sheryl Sandberg said. She didn't explain what they did with the other four minutes they were on their phones. But, based on a Bloomberg analysis of data found elsewhere in Facebook's call, it's likely it was all spent playing this game: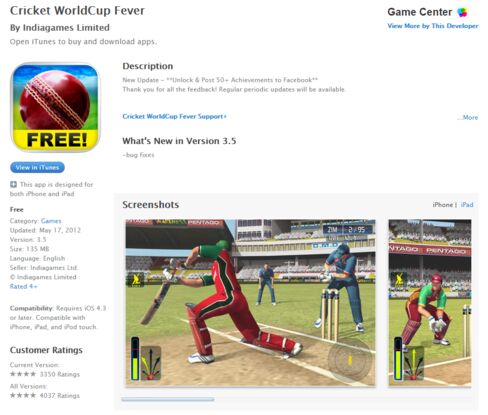 Another possibility is that those other four minutes were all spent frantically thumbing through the Chipotle app in a desperate attempt to find a location serving carnitas during the infamous "rolling carnitas blackout" of 2015. This stemmed from a pork shortage after the company discovered that one of its suppliers wasn't treating pigs right.
"Our protocol requires that pigs are raised with access to the outdoors or deep bedding in barns and without the use of antibiotics," co-CEO Steve Ells told analysts. "These differences are in stark contrast to the way conventional pigs are raised. In many cases they spend their whole lives indoors on hard slatted floors with no bedding, which we think is inhumane."
There's an important lesson to be learned here, but it's for pigs and not investors3. The lesson is this: If you're a pig and you want to cheat the Grim Chipotle Reaper, all you have to do is act like a whiny goth kid: refuse to go outside; sniffle a lot; sleep on the floor. There's a good chance they'll dope you up with a Z Pack or Pig Prozac and you'll be rendered unsuitable for a carnita.
Heck, maybe they'll even send you to a therapist.
This little piggy went to the shrink.
Before it's here, it's on the Bloomberg Terminal.
LEARN MORE