Five Things Everyone Will Be Talking About Today
Catch up fast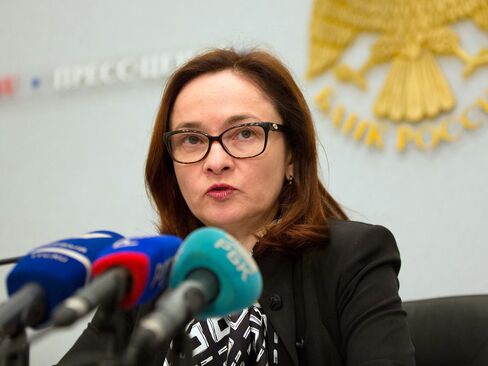 Euro-area noflation, BoJ does nothing and Russia cuts rates. Here are some of the things that people are talking about this morning.
Ending the deflation flirtation
Euro-area consumer prices stagnated in April from a year earlier: in Europe this is what you call good news. The inflation data released this morning ends a four-month streak of declines.
Pumping up hopes of a deal
Greece and its creditors are said to be intensifying talks with the goal of striking a preliminary deal by May 3. That would mean there would be something on the table for finance ministers to sign off on when they meet on May 11, allowing Greece to access much needed bailout cash.
Russia cuts rates
The Bank of Russia slashed rates today to 12.5 percent from 14 percent previously. All 40 economists surveyed by Bloomberg expected a rate cut and Russia delivered.
BoJ holds back
The Japanese central bank cut inflation and growth forecasts for 2015 but on this occasion Governor Kuroda and his colleagues left monetary policy unchanged. Kuroda continues to insist the Bank of Japan will hit its inflation goal as soon as possible. To do that, most analysts anticipate the Bank of Japan will need to pull the trigger again by the end of October.
Coming up…
Put this one in your morning diary: The employment cost index, released today at 8:30 am ET, will be a critical sign of whether wages in the U.S. are starting to push higher.
Before it's here, it's on the Bloomberg Terminal.
LEARN MORE