European Markets Are Having a Bad Day
European bonds and stocks are slumping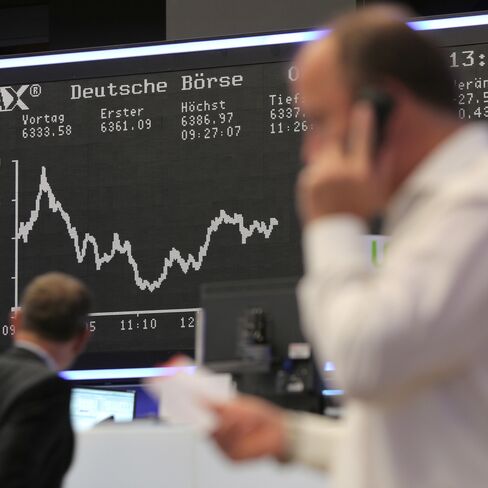 U.S. GDP disappointed this morning, adding fuel to a European market sell-off that had already been underway for much of the day.
German 10-year bonds have tanked.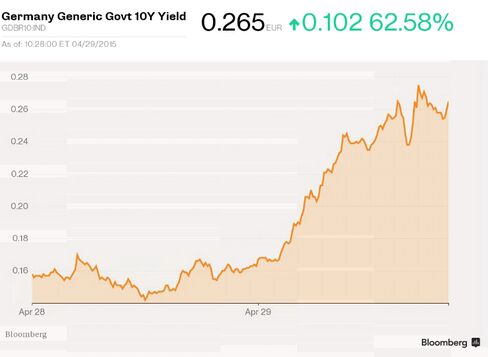 The German Dax stock market index has had a terrible afternoon.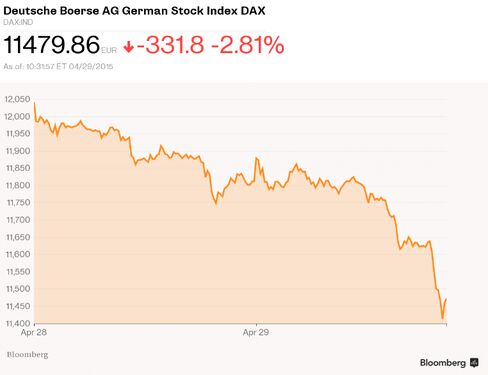 While the Euro Stoxx 50 is also down.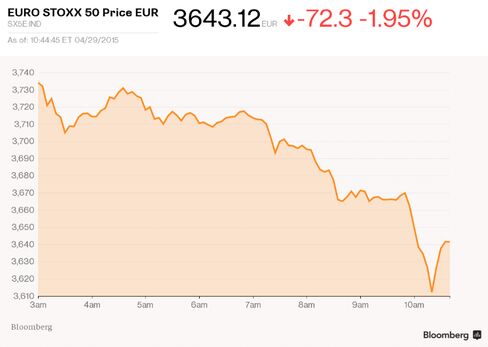 U.S. markets, meanwhile, have mostly avoided the worst of the sell-off - so far.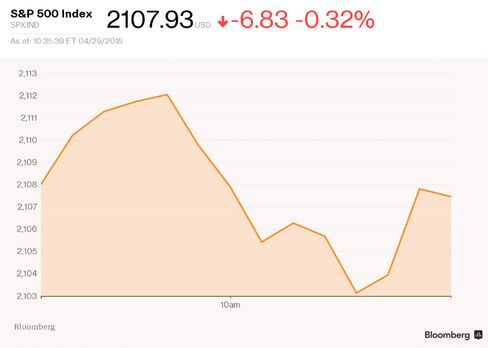 Before it's here, it's on the Bloomberg Terminal.
LEARN MORE