Bonderman Says Russia Attractive After Market's Declines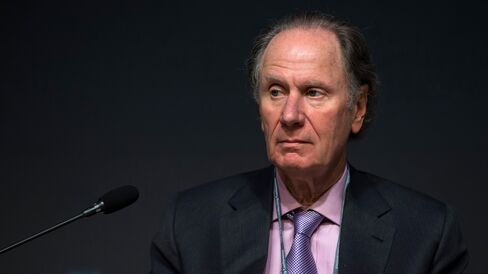 David Bonderman, the billionaire co-founder of TPG Capital, said investing in Russia is attractive despite geopolitical risks because there isn't enough capital to serve its economy.
"The market has fallen a long way, and there's a shortage of capital," Bonderman said Wednesday at the Milken Institute Global Conference in Beverly Hills, California. "Returns tend to be higher where either the troops are in the street or prices are low."
TPG, based in Fort Worth, Texas, is an investor in Russian supermarket operator Lenta Ltd. The company last month forecast that revenue will rise as much as 38 percent this year, following an increase of 35 percent in 2014.
"People have got to eat," said Bonderman, who was on a panel moderated by Matthew Winkler, editor-in-chief emeritus of Bloomberg News. "They're going to continue to do that" despite volatility in markets and the policies of Russian President Vladimir Putin.
Before it's here, it's on the Bloomberg Terminal.
LEARN MORE