Soaring Results Drive Sky-High Returns for the Cloud's Biggest Billionaires
Cloud computing is a big winner this earnings season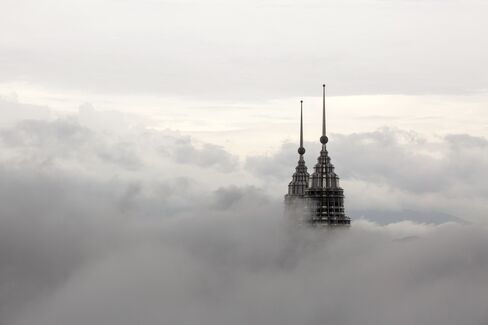 Financial results from Amazon and Microsoft sent the personal fortunes of Jeff Bezos and Steve Ballmer soaring last week, lifting Bezos to a $4.6 billion one-day rise on Friday, along with an $11 billion gain for the year as of Tuesday, according to the Bloomberg Billionaires Index. Ballmer added $1.5 billion on Friday, putting his annual gain, as of Wednesday, at more than $600 million.
Amazon, the world's leading cloud computing company with a 28 percent market share, reported on Friday that revenue for the business increased 49 percent, to $1.6 billion, in the first quarter. Microsoft has a 10 percent share and reported on Friday that commercial cloud sales more than doubled for the seventh quarter in a row. Amazon, which has found little resistance in the overseas expansion for its cloud unit, said it has 1 million customers. Alibaba's cloud service, Aliyun, has more than 1.4 million customers and is beginning an international expansion of its own.
Largely sitting out Friday's surge for cloud computing companies was Alibaba founder Jack Ma, who added "only" $297 million on the day.

Ma's fortune has increased more than $20 billion over the past 12 months, to $35.6 billion, making him the world's 17th-richest person. He has added $7.3 billion in 2015.
Research for the post is derived from Bloomberg Billionaires Index data. Get the latest intelligence about the world's biggest fortunes on Twitter @bbgbillionaires.
Before it's here, it's on the Bloomberg Terminal.
LEARN MORE