Orioles Postpone Second Baseball Game Because of Baltimore Riots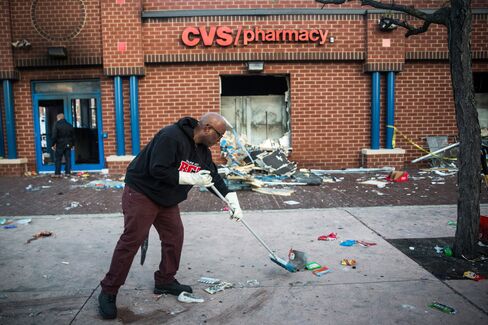 The Baltimore Orioles postponed a second home game because of riots downtown triggered by a black man's death while in police custody.
The Orioles postponed games on Monday and Tuesday at Camden Yards against the Chicago White Sox after consultation with Major League Baseball, state and local officials. Officials declared a state of emergency and Maryland Governor Larry Hogan asked the National Guard to help the city after protesters attacked police with rocks and bricks and set cars and buildings on fire Monday.
The riots followed the funeral of Freddie Gray, 25, who died on April 19 after suffering spinal-cord injuries while in police custody. Fifteen police officers have been injured.
The Orioles said make-up dates for the games will be scheduled as soon as possible.
Before it's here, it's on the Bloomberg Terminal.
LEARN MORE