Iron Ore Prices Have Been on a Tear
But still have a long, long way to go before they recover year's losses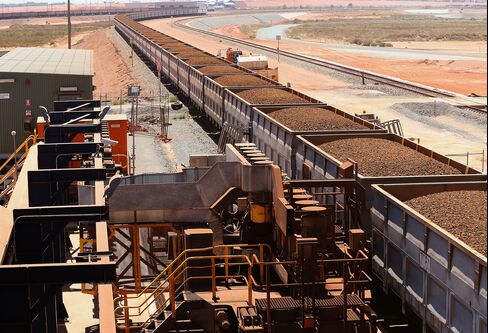 Iron ore prices have been staging a recovery throughout April.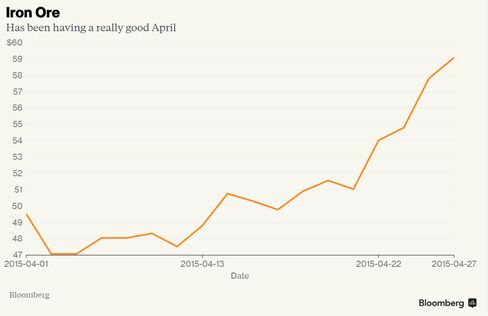 Last week the steel-making material had its biggest one-day jump since 2012 after BHP Billiton announced it was curbing the pace of its expansion program, meaning the iron ore giant would no longer be able to meet higher production targets for 2017. BHP's move is a potential constraint on iron ore supply. On the demand side, news from the People's Bank of China on Tuesday could also end up boosting prices.
China's central bank is reportedly considering a widening of its Pledged Supplementary Lending program that would allow banks to use the facility to buy local authority debt. This liquidity operation, not unlike the euro zone's Long-Term Refinancing Operations, or LTROs, could in theory serve to ease investor worries about a hard-landing in China.

Whatever the reason for the recent rise in iron ore prices, they still have a long way to go before they recover from what has been a very tumultuous 2014.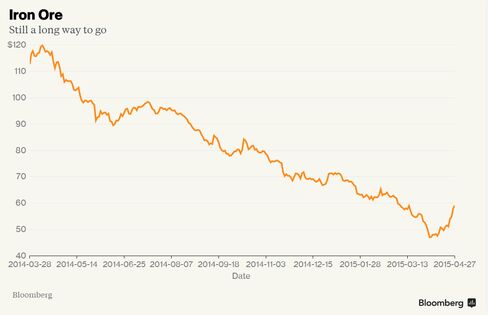 Before it's here, it's on the Bloomberg Terminal.
LEARN MORE