Former Baseball MVP Kirk Gibson Says He Has Parkinson's Disease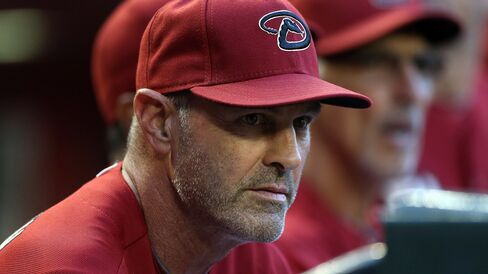 Kirk Gibson, the 1988 National League Most Valuable Player, said he has been diagnosed with Parkinson's Disease.
Gibson, who spent 17 seasons as a major-league outfielder, is now a broadcaster for Fox Sports Detroit. He has been absent from baseball broadcasts since April 6 while undergoing tests.
"I have faced many different obstacles in my life, and have always maintained a strong belief that no matter the circumstances, I could overcome those obstacles," Gibson, 57, said in a statement. "While this diagnosis poses a new kind of challenge for me, I intend to stay true to my beliefs. I look forward to being back at the ballpark as soon as possible."
Gibson hit one of baseball's most memorable home runs when he limped to home plate and homered as a pinch-hitter in the ninth inning of the Los Angeles Dodgers' 1988 World Series win over the Oakland Athletics. It was his only plate appearance in the series, which the Dodgers won four games to one.
During his MVP season, he hit 25 homers and drove in 76 runs for the Dodgers. He also won a World Series with the Tigers in 1984.
He won the 2011 National League Manager of the Year Award with the Arizona Diamondbacks, where he compiled a 353-375 record from 2010-2014.
Before it's here, it's on the Bloomberg Terminal.
LEARN MORE