Study Abroad: Chinese, Indians Look East
Australia, New Zealand are increasingly drawing students from China, India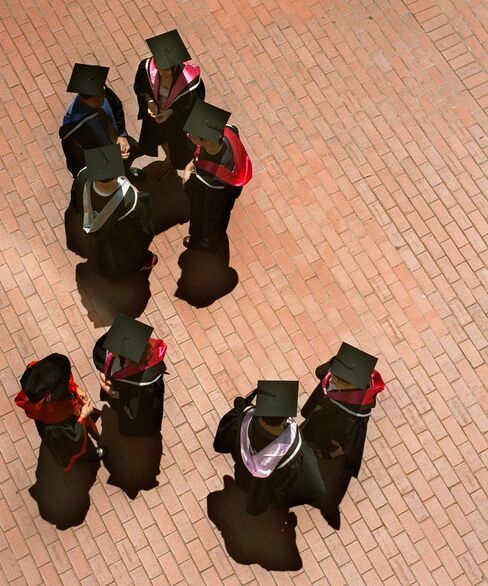 Chinese and Indian students have made up big numbers on university campuses in the U.S. and U.K. for years. Increasingly, they're looking East to Australia and New Zealand.
Chinese students make up a fifth of some 400,000 people seeking an education Down Under, while in New Zealand students account for three-quarters of all net arrivals from India, which recently became the country's biggest source of migrants.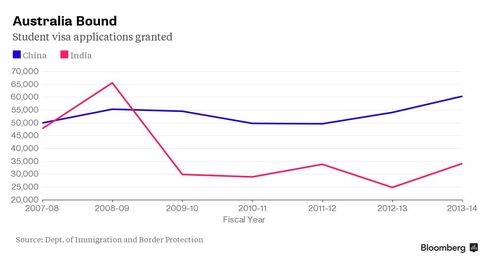 Education is now Australia's fourth-largest export, as a relaxation of visa rules helps draw more students. Playing to the galleries, Education New Zealand chose cricket to target Indians, with a campaign fronted by former captain Stephen Fleming to encourage students to consider the South Pacific nation's lifestyle and high-quality universities and institutes.
"It's our fastest growing market,'' said John Goulter, deputy chief executive of Education New Zealand. "We're competing with a lot of others to get a share of this market, which is a huge market internationally.''
Their efforts are paying off: net immigration from India to New Zealand has doubled in two years to reach 12,112 net arrivals in the year to March, after overtaking China a year ago. China surpassed migrants from the U.K. earlier.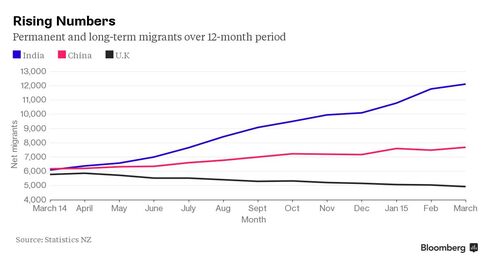 While proximity, cheaper courses and growing familiarity with Australia and New Zealand may be drawing more students from China and India, their numbers are still dwarfed by the numbers on university campuses in the U.S. Chinese students made up 31 percent of the 886,052 foreign students in the U.S. in the 2013-14 academic year, the largest contingent, while India was second with 12 percent of the total.
Foreigners are attractive to universities from Albany to Auckland because they bring diversity to campuses and many pay full tuition or charges higher than local students. And as long as foreign degrees are considered superior to those earned back home, they will keep coming in greater numbers.
For more on the global economy, check out Benchmark:
Before it's here, it's on the Bloomberg Terminal.
LEARN MORE