RBS Sells an Additional $5.6 Billion American Loans to Mizuho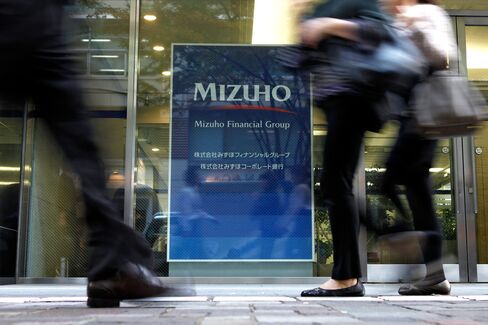 Royal Bank of Scotland Group Plc, Britain's biggest publicly owned lender, agreed to sell an additional $5.6 billion of North American loans to Japan's Mizuho Financial Group Inc.
The bank will receive about $500 million in cash for the sale, Edinburgh-based RBS said in a statement on Monday. It expects to log a loss of about $30 million on the disposal.
Mizuho Financial initially bought a portfolio of loans to about 200 North American companies from RBS in February for about $3 billion as part of a push to expand its business with more companies.
"Together with the announced sale to Mizuho in late February, approximately two-thirds of our North American corporate loan portfolio and associated commitments identified for exit have now been disposed of," RBS said.
Before it's here, it's on the Bloomberg Terminal.
LEARN MORE