Counting the Economic Cost of Natural Disasters
The Asia-Pacific region is the world's most disaster-prone, with earthquakes and floods wreaking havoc on economies
The devastating earthquake in Nepal over the weekend has killed more than 3,000 and left tens of thousands homeless. Its impact on the mountain kingdom's economy is likely to be severe, with near-term growth set to contract without international aid. Nepal is one of Asia's poorest countries, and the U.S. Geological Survey initially estimated economic losses from the temblor at 9 percent to 50 percent of its gross domestic product, with a best guess of 35 percent.
According to the UN, the Asia Pacific region is the world's most disaster-prone. The economic impact is big: between 1970 and 2013, over $2.8 trillion in economic losses were reported globally from natural disasters, with Asia and the Pacific alone reporting $1.15 trillion of that total, according to UNESCAP. The share of Asia and the Pacific in the global total has shown an increasing trend, reaching half of global economic losses in recent years, it said.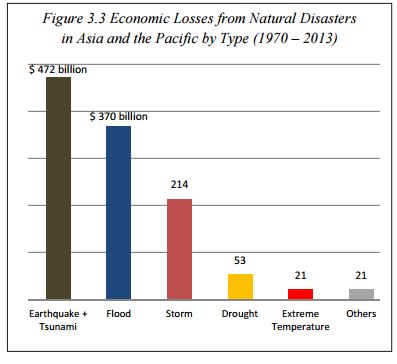 While the economic cost of natural disasters anywhere is hard to calculate, here's a look at the impact of some of the biggest recent natural disasters in the region:
Sichuan quake, May 2008
The strongest quake to hit China since 1950, with more than 87,000 people reported killed or missing.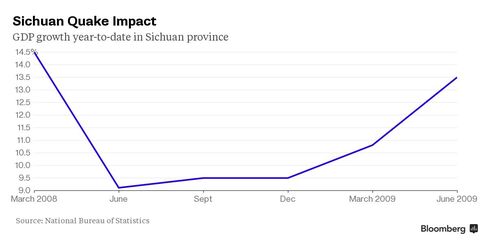 Japan earthquake and tsunami, March 2011
The most powerful earthquake to have hit Japan, the disaster left almost 19,000 people dead or missing, and hundreds of thousands homeless as it wiped out entire towns. The World Bank's estimated economic cost was $235 billion, making it the costliest natural disaster.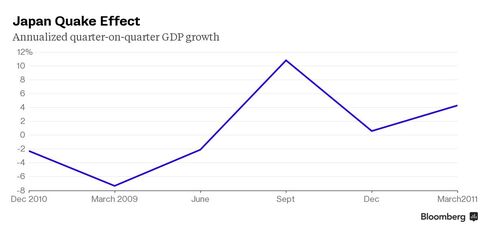 Thailand floods, 2011
Severe flooding during the 2011 monsoon season from end-July till December inundated provinces in the North, Northeast and Central Thailand, and parts of Bangkok. It killed more than 800 people and shuttered thousands of factories, causing disruptions to global supply chains that lasted months.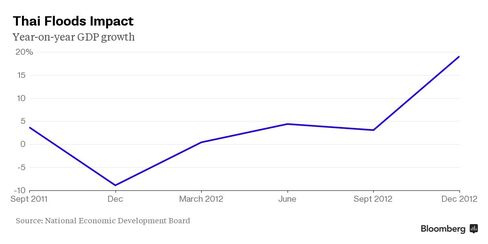 Philippine Supertyphoon Haiyan, Nov. 2013
The deadliest Philippine typhoon killed more than 6,000 people and affected about 11 million. Losses were estimated at $12 billion to $15 billion, or about 5 percent of economic output in the island nation.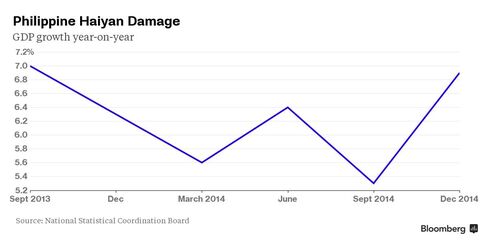 Reconstruction in the months and years following a disaster have generally provided a boost to economic growth. In Nepal, rebuilding costs could "easily exceed" $5 billion, IHS estimates.
For more on the global economy, check out Benchmark:
Before it's here, it's on the Bloomberg Terminal.
LEARN MORE