Houghton Mifflin Buys Scholastic Tech Unit for $575 Million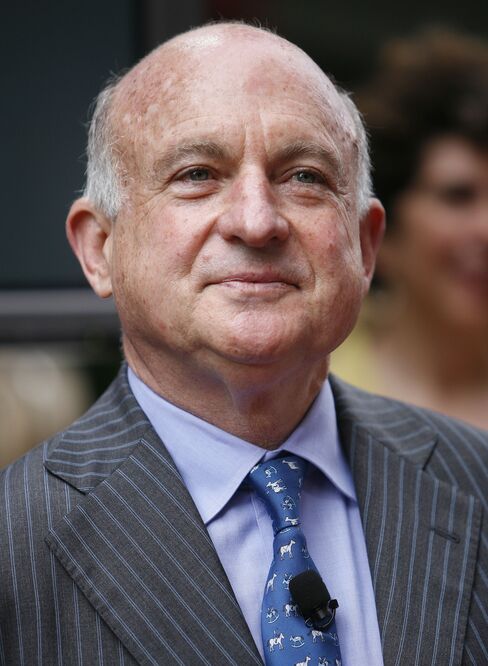 Houghton Mifflin Harcourt Co. agreed to buy Scholastic Corp.'s educational technology business for $575 million in cash, bolstering its lead in the digital-learning market.
The deal will add to Houghton's profit and cash flow starting next year and produce annual cost savings of $10 million to $20 million, the Boston-based publisher said in a statement Friday.
Houghton Mifflin is the U.S. leader in K-12 education curriculum, with about 40 percent of the market. More than half of its sales are in digital format. The purchase of Scholastic's EdTech unit will allow the company to expand in math and reading intervention.
"Academic intervention is a significant and growing segment in the U.S.," Linda Zecher, Houghton Mifflin's chief executive officer, said on a conference call, adding that the acquisition was "a natural fit."
More than 60 percent of U.S. public school students aren't proficient in reading, an area Scholastic's Read180 product addresses, Zecher said. EdTech also offers a version of the product for remedial math, where a similar number of students are behind. Houghton Mifflin Chief Financial Officer Eric Shuman estimated the market for such products at $1.2 billion.
Scholastic shares dropped 3.8 percent to $40.75 in New York. Houghton Mifflin's slipped 0.5 percent to $24.21.
Children's Books
Scholastic will use money from the sale for "strategic investments to accelerate profitable sales growth in our core children's books and educational publishing businesses," CEO Richard Robinson said in the statement.
Net proceeds from the disposal will be $360 million to $370 million after taxes and other costs, New York-based Scholastic said.
The EdTech business had operating income of $40 million in the year ended May 31, 2014, up 34 percent from 2013. Revenue was $249 million, compared with $248 million a year earlier. The sale is expected to close in the second calendar quarter.
Before it's here, it's on the Bloomberg Terminal.
LEARN MORE