New York's MTA Wins $1 Billion Federal Loan for Train Safety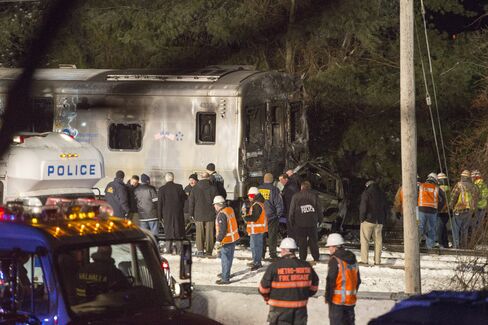 The Metropolitan Transportation Authority won a $1 billion federal loan for train safety, Governor Andrew Cuomo said at a speech in Manhattan.
The money is intended for "positive train control," technology meant to prevent collisions and derailments. The agency will use the system on 1,455 train cars and 588 miles of track, the governor said.
"It is the state-of-the-art safety design system," Cuomo said. "This is a very big development. The MTA worked very hard to do it."
The agency, which runs New York City's subways and commuter railroads, is renewing its focus on safety after the deadliest crash in the history of the Metro-North line, which serves northern suburbs.
On Feb. 3, a Metro-North train traveling almost 60 miles per hour (97 kilometers per hour) collided with an SUV at a crossing in Westchester County, killing six people, including the driver of the car. A 2013 crash near the Spuyten Duyvil Station in the Bronx killed four people and injured almost 70. The incident was one of four "high-profile accidents" for the line that year, according to the Federal Railroad Administration.
Before it's here, it's on the Bloomberg Terminal.
LEARN MORE