Michael Phelps' Coach Bowman to Lead Arizona State Swim Program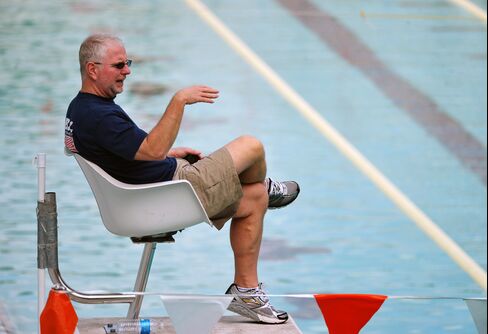 Bob Bowman, mentor to Olympian Michael Phelps, has become the men's and women's swimming coach at Arizona State University.
Bowman is the longtime coach of Phelps, an 18-time Olympic gold medalist who earlier this month said he will try to qualify for the 2016 Games in Rio. Phelps will be 31.
Ray Anderson, the school's vice president for university athletics, called the hiring "a seminal moment."
"Bob is an icon in this sport and one of the most respected coaches in the industry," Anderson said.
Bowman was the U.S. men's head coach at the 2007, 2009 and 2013 FINA World Championships. He coached the men's swimming and diving teams at the University of Michigan from 2005-08, earning Big Ten Coach of the Year honors the final two years.
Phelps announced his retirement from competitive swimming after winning six medals, including four gold, at the 2012 London Olympics. He ended the retirement one year ago, saying he was drawn back to competition. Phelps won six gold medals and two bronzes at the 2004 Athens Olympics. He captured a single-games record eight golds four years later in Beijing.
Before it's here, it's on the Bloomberg Terminal.
LEARN MORE