HSBC Sees 24% of Investors Oppose Pay Versus 2.5% at Barclays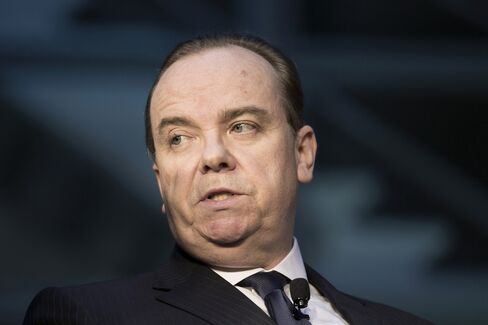 HSBC Holdings Plc said about 24 percent of shareholders voted against the bank's executive pay report, a day after just 2.5 percent of investors opposed Barclays Plc's executive compensation.
The vote on Friday against executive pay at Europe's largest bank comes after Barclays's shareholders registered 97.5 percent support for its compensation plans, in marked contrast to previous years when most U.K. lenders faced investor revolts.
HSBC is considering whether to relocate its headquarters outside of Britain to sidestep rising tax and regulatory costs. The London-based bank's leadership has come under pressure this year amid faltering earnings growth and allegations it helped drug cartels and arms dealers launder money.
Chief Executive Officer Stuart Gulliver, 56, was awarded 7.6 million pounds ($11.5 million) in total compensation for 2014, down 5.1 percent from a year earlier. Chairman Douglas Flint, 59, received 2.5 million pounds, up from 2.4 million pounds. He didn't get any variable pay.
About 16 percent of investors opposed HSBC's pay report in 2013. That was less than a 24 percent that voted no at Barclays and 41 percent at Standard Chartered Plc.
Before it's here, it's on the Bloomberg Terminal.
LEARN MORE