Five Things Everyone Will Be Talking About Today
The week's not over yet - time to get caught up on what's happening today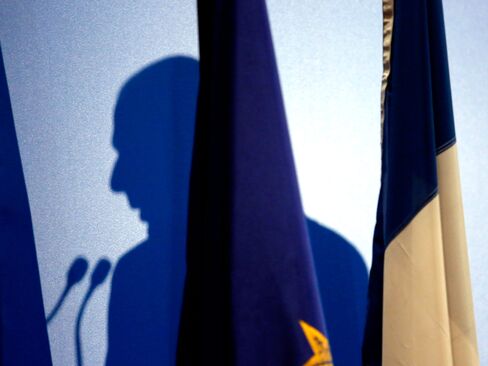 Frustration with Greece mounts, Nasdaq hits a record high and German businesses get more confident. Here are some of the things that people will be talking about today.
Varoufakis takes a hammering
One by one euro-area finance ministers arrived in the Latvian capital to discuss Greece, and one by one they calmly took turns to talk down the potential for a deal. When they got into the meeting room however, it appears things got a slightly more heated. The Greek finance minister is said to have taken a hammering from frustrated officials.
Nasdaq all-time closing high
The Nasdaq has finally reclaimed a record closing high, 15 years since the dot-com bubble popped. Gains in Apple have helped power the index to the new milestone. 23 percent of the Nasdaq's gain in the last year has come from that one company alone.
HSBC looks to relocate
Europe's largest bank might end up finding a new country to call home. HSBC has started a review of where its headquarters should be, a strong signal that it might be planning to move away from the U.K. because of increased regulatory burdens.
German businesses are confident
A gauge of German business confidence hit a 10-month high in April. The Ifo institutes's business climate index rose for a sixth month to 108.6 from 107.9 in March.
Comcast-Time Warner deal dead
According to people with knowledge of the matter, Comcast is indeed planning to walk away from the $45.2 billion merger.
Before it's here, it's on the Bloomberg Terminal.
LEARN MORE