Malone's Four Liberty Spinoffs Pay Maffei Combined $57 Million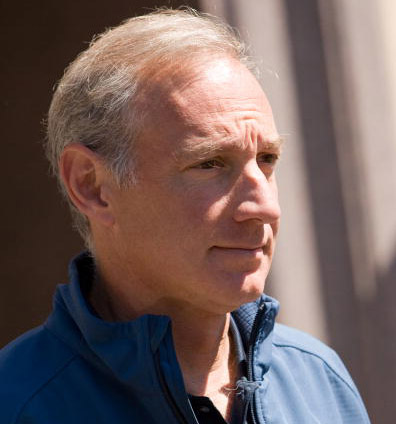 Gregory Maffei used to be the chief executive officer of one media company. Now he runs four -- and collects paychecks from all of them.
Maffei is CEO of Liberty Interactive Corp., Liberty Media Corp., Liberty Broadband Corp. and Liberty TripAdvisor Holdings Inc. His combined pay from those companies, which were spun off from billionaire John Malone's former Liberty Media, was $57 million in 2014.
Malone, known for engineering complex and lucrative financial arrangements, has placed increasing trust in Maffei since he joined Liberty in 2005. He swapped his voting shares in Liberty TripAdvisor for Maffei's common shares in December, giving the executive control of the company.
"Whenever Malone turns the keys over to one of his lieutenants, it's always a show of faith," said Amy Yong, an analyst at Macquarie Capital USA Inc. "Maffei has made the Malone family a lot of money."
Maffei and two other Malone CEOs are the three best-paid media executives in the U.S. Maffei's compensation is less than that of Discovery Communications Inc. CEO David Zaslav and Liberty Global Plc CEO Michael Fries, who also run companies in which Malone owns shares. The pair were awarded $94.9 and $86.7 million, respectively, in their most-recent fiscal years for which data is available, ranking them No. 7 and No. 8 on the Bloomberg Pay Index.
Whit Clay, a spokesman for the Liberty businesses, declined to comment beyond the companies' filings.
Nine Boards
Maffei's compensation is comprised of mostly stock options. He received options valued at $30.4 million from Liberty Media, $10.9 million from Liberty Interactive, $4.13 million at Liberty TripAdvisor and $4.77 million at Liberty Broadband, at the companies' Dec. 31 fiscal year end.
He only gets a salary, bonus and perks from Liberty Media and Liberty Interactive. His salary was a combined $1.82 million and cash bonuses were $6.12 million. He also incurred a total of $493,871 in costs tied to personal use of company aircraft.
Maffei sits on the boards of nine Liberty-affiliated companies. Four of those -- TripAdvisor Inc., Live Nation Entertainment Inc., Starz and Sirius XM Holdings Inc.-- paid him less than $1 million combined in directors fees, which aren't included in the ranking's tally.
"Although most of the businesses of these companies were once part of the same predecessor company, Liberty Media Corporation, Liberty Interactive Corporation, Liberty Broadband Corporation, Liberty TripAdvisor Holdings Inc., Starz and Liberty Global Plc are separate public companies," according to Liberty Media's website.
Viacom, NorthStar
Maffei isn't the only executive that receives pay from more than one company. Billionaire Sumner Redstone is executive chairman of CBS Corp. and Viacom Inc., and received pay from both companies. NorthStar Realty Finance Corp. spun off NorthStar Asset Management Group Inc. in 2014. David Hamamoto is CEO of the businesses and was granted compensation from both.
Malone has a net worth of $7.4 billion, according to the Bloomberg Billionaires Index. In the past decade, his media conglomerate has done several spinoffs of subsidiary businesses to its shareholders.
The deals serve to increase transparency of asset values to shareholders and to help the companies raise capital, Yong said. Maffei became CEO of Liberty Interactive, Liberty TripAdvisor and Liberty Broadband upon completion of each spinoff.
Spin Offs
The company spun off its international cable business, which became Liberty Global, in 2004. The next year, it hired Maffei, who'd served as Oracle Corp.'s chief financial officer. He'd previously held the same role at Microsoft Corp. That same year, Liberty Media sold its 50 percent stake in Discovery Communications, which owns TV channels such as TLC and the Oprah Winfrey Network.
In 2011, Liberty Media was spun off from Liberty Interactive, which wholly owns QVC and has a stake in publicly-traded HSN Inc., the owner of home-shopping television channels. Liberty Media was also spun off from Starz in 2013.
Liberty Interactive spun off Liberty TripAdvisor last year. That business owns a stake in travel website TripAdvisor Inc. and wholly owns party supply- and costume-seller Buy Seasons Inc. Liberty Media also spun off its stakes in Charter Communications Inc. and Time Warner Cable Inc. last year, naming the new entity Liberty Broadband.
Before it's here, it's on the Bloomberg Terminal.
LEARN MORE